Massachusetts is a state that offers new teen drivers a three-stage licensing process in an attempt to keep our young drivers safe and out of car accidents in Boston and elsewhere throughout Massachusetts. Our state has picked up on this system because it has proven to help teens become better drivers by allowing them to gradually gain exposure to driving situations through an increased amount of supervised driving, learner's permits and junior operator's licenses.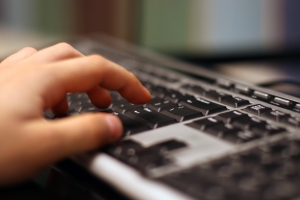 All of this information, and more, is available to you through a custom website designed by AAA's Keys2Drive: The AAA Guide to Teen Driver Safety. This is a newly launched website that allows residents in any of the 50 states to select their state to view personalized information about their teen drivers.
Our Boston personal injury attorneys would like parents to know that the most important thing they can do to increase the safety of their teen driver is to get involved in their learning process. It is important that you coach your teen, allow them plenty of supervised driving time and talk with them about the dangers and consequences of poor driving habits. Being involved in your teen's learning process will help you to keep an eye on their progress and ultimately decide when they're ready to get their license and jump behind the wheel.
According to the National Highway Traffic Safety Administration, there were nearly 2,500 teen drivers killed during motor-vehicle accidents in 2009 alone. Another 196,000 teen drivers suffered injuries during these accidents. Throughout that entire year, more than 5,000 15- to 20-year-old drivers were involved in motor-vehicle accidents that resulted in a motorist death. In Massachusetts, there were nearly 200 teen drivers killed in these accidents in 2009.
Parents are, in large-part, responsible for teaching their teen driver's safe driving habits. Parent involvement should be used to try to better prepare our teens and to try to reduce the number of these fatal accidents.
According to the customized AAA website for Massachusetts, parents should try the following to help teach their young driver:
Provide your child with at least 100 hours of supervised driving before you allow them to hit the road solo. It is recommended that you complete the hours during all times of the day.
Allow your teen to drive in a number of conditions. Allowing them to drive through different weather conditions and through varying road conditions will help them to gain experience and should better prepare them for almost anything driving has to throw at them.
Shower them with positive feedback, when deserved. It is important to remain calm and talk positive through them. Yelling at them will only frustrate them behind the wheel and negatively affect their driving abilities.
Set good examples. When your teen is a passenger in your vehicle, make sure you're practicing what you preach; don't speed, put down your phone, abide by traffic laws, wear your seat belt, the list goes on and on.
As motor-vehicle accidents continue to be the number one killer of teens, more than cancer, homicide and suicide combined, parents are urged to get involved and stay involved. With the proper education and experience, we can help decrease the risks of these deadly accidents for our teen drivers.
It is also recommended that you create a parent-teen driving agreement between you and your teen to help the two of you agree upon some ground rules for driving.

If you or your child has been involved in a car accident, contact our Boston injury lawyers at Jeffrey Glassman Injury Lawyers for a free confidential consultation to discuss your rights. Call 877-617-5333 or contact us through the website.
More Blog Entries:
Child Car Seats Under New Regulations for Better Protection in Boston Car Accidents, Boston Personal Injury Attorney Blog, March 22, 2011
New Program Aims to Assist Baby Boomer in Car Accidents in Boston and Elsewhere, Boston Personal Injury Attorney Blog, May 27, 2011
Child Car Seats Under New Regulations for Better Protection in Boston Car Accidents, Boston Personal Injury Attorney Blog, March 22, 2011