This November, police across six New England states have joined forces to try to reduce the increased risk of traffic accidents and fatalities that occurs every holiday season. CBS reported that the police will be focused on three top factors that play a role in causing the spike in accidents over the holidays: aggressive driving, distracted driving and drunk driving.
Our Boston car accident attorneys will also be focusing on each of these behaviors as part of our holiday safe driving series. Aggressive driving, the first of these behaviors, is especially dangerous — and easily preventable. To help you stay safe this holiday season, consider these aggressive driving statistics as well as some tips for avoiding aggressive driving.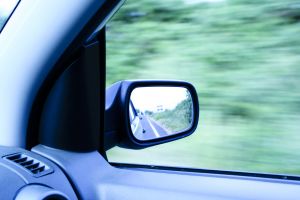 The Dangers of Aggressive Driving
Aggressive driving includes a set of behaviors that drivers exhibit when behind the wheel. Aggressive driving can include:
Speeding
Tailgating
Dangerous passing
Failure to yield
Engaging in a threatening, antagonistic or challenging way with other drivers
Each of these behaviors is dangerous and the risks of aggressive driving are very real. A quick look at some statistics from The National Safety Council (NSC), for example, shows just how dangerous aggressive driving can be. According to NSC:
Speeding contributes to around 1 of every 3 fatal crashes.
Speeding is the third leading factor that contributes to crashes.
13,000 lives are lost each year as a result of speeding
Speeding-related crashes cost $40 billion each year. For every minute that a driver gains by speeding, society spends $76,000.
Speeding contributed to 27 percent of the total number of fatal crashes in construction zones in 2005.
Other aggressive driving behaviors are just as dangerous as speeding. In fact, the AAA Foundation for Traffic Safety statistics show that approximately 56% of all deadly wrecks in the U.S. occur due to aggressive driving behaviors.
Avoiding Aggressive Driving
The serious threat presented by aggressive driving is clear from the stats on fatal crashes. With more than 50 percent of all accidents in the U.S. potentially caused by bad driver behavior, aggressive driving is clearly too big of a risk to take. This holiday season, the risk will include not only the threat of an accident but also the risk of a ticket. Troopers will maintain a heavy presence on the highways this holiday season as part of their efforts to reduce highway fatalities and will be pulling over aggressive drivers who break state laws.
To avoid a ticket and to help you stay safe this holiday season, consider these tips for avoiding aggressive driving:
Always leave for your destination with time to spare. If you aren't worried about running late, you won't have to speed.
Adjust your driving to account for weather and road conditions. Speeding accidents don't just occur when you go over the posted limit but can also occur if you go too fast to drive safely under current road conditions.
Leave at least 3-4 seconds of space between you and the car in front of you. You can judge how much stopping space you have by watching the car in front drive past a fixed point and then counting the number of seconds until you drive past it too.
Finally, remember to always keep calm when driving and to follow driving safety rules. By behaving safely and respecting other drivers on the road, you can hopefully avoid a car crash that would ruin your holiday season.

If you or a loved one has been injured or killed in a traffic accident, contact Jeffrey S. Glassman for a free and confidential consultation to discuss your rights. Call (617) 777-7777.
Additional Resources:
Dangerous Roadways and Lack of Funding Endangering YOU! Boston Car Accident Lawyer Blog, November 22, 2012
Massachusetts Deer Accidents Can be a Serious Matter, Boston Car Accident Lawyer Blog, October 27, 2012