Annocki v. Peterson Enters., LLC., a case from the California Court of Appeal, involved victim who was killed in a motorcycle accident. Victim was riding his motorcycle along Pacific Coast Highway when he collided with a car exiting a restaurant parking lot.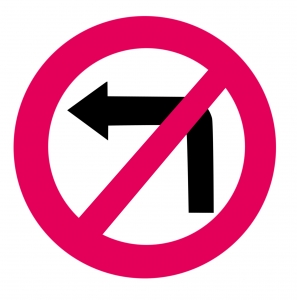 The center of the roadway on which victim was traveling was lined with temporary traffic dividers and had a speed limit of 55 mph. Plaintiffs (victim's parents) argue at-fault driver was confused when exiting restaurant parking lot and tried to make a left turn instead of a right turn. Plaintiffs further alleged restaurant owner was negligent for failing to adequately staff the parking lot. On the night of the fatal traffic accident, there was only one employee working in the parking lot and no employee was there to assist customers leaving the parking lot in entering the roadway. Plaintiffs specifically asserted restaurant owner chose to save the eight dollars per hour it would have cost to have a second parking lot attendant over their customer's safety.

As our Boston car accident lawyers can explain, the first element in any negligence lawsuit in Massachusetts is to establish defendant owed plaintiff a duty of care. This is a duty of care to act as a reasonable and prudent person to avoid foreseeable injury to foreseeable persons and property. The second element is that defendant breached this duty of care.
In Annocki, plaintiffs contend restaurant owner knew or should have known that its parking lot and exit driveway were designed in way that created an increased danger to those in the roadway and obstructed visibility of those leaving the restaurant.
Plaintiffs further asserted restaurant owners failed to adequately warn customers of these dangers and failed to place a sign telling customers that only right turns could be made when entering the roadway.
Defendant filed a motion to dismiss on grounds plaintiffs had failed to establish there was any duty to warn of any alleged dangerous condition on the adjacent highway. Trial court granted this motion and plaintiffs appealed. On appeal, the court looked at the issue of whether or not restaurant had a duty of care that extended beyond its property lines to the public highway.
Appellate court held restaurant did have a duty of care that extended beyond its property lines to the highway. While court noted restaurant owners did not have any control over the highway itself, they did have control over what signs were placed on the property.
In this particular accident, it was established, driver exited parking lot, attempted to turn left, and ran into the barriers; he then attempted to back into the restaurant parking lot, where he planned to make a right turn. Had restaurant owners placed a right turn only sign by their exit, or recommended drivers use a different exit where there was no obstruction, victim may still be alive.
It should be noted appellate court making such a finding does not mean plaintiff automatically wins the case. Rather, it means that a jury will be able to hear the evidence and make a finding as to liability.

If you are injured in an accident in Massachusetts, call Jeffrey Glassman Injury Lawyers for a free and confidential appointment — (617) 777-7777.
More Blog Entries:
Trucking Accident Litigation: $100 Million Lawsuit Filed Against FedEx, April 28, 2014, Boston Car Accident Lawyer Blog