There's a new cartoon that's going to teach your child some useful tools to remember when traveling near or in cars. The National Highway Traffic Safety Administration (NHTSA) has partnered up with Chuggington, a popular animated series, in an attempt to help prevent injuries to children in Massachusetts and elsewhere.
Children under the age of 8 are the target audience for this campaign, which includes downloadable safety tips, a kid-focused safety pledge and a number of activities for parents and caregivers to practice with children.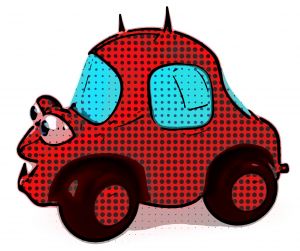 "Educating children at an early age about the importance of wearing bicycle helmets, looking both ways when crossing the street and buckling up leads to a lifetime of good traffic safety habits," said Ray LaHood, the U.S. Transportation Secretary.
Our Boston injury lawyers understand that car accidents continue to be the number one cause of death for children. It's estimated that there are more than 1,300 deaths and roughly 180,000 injuries to children under the age of 15 in car accidents in the U.S. in 2009. There were more than 260 deaths and nearly 200,000 injuries that occurred to child pedestrians in 2007 while playing around or in vehicles. For this reason, the new campaign will cover safety tips for bicyclists, school bus riders, pedestrians and child car seats.
Throughout the new series, the characters will be learning important lessons in each episode that will help children to understand the dangers associated with each of these modes of travel. Through each episode, characters will earn rewards, or badges, for practicing safe behavior. The creators will be pushing the "The 'Think Safe, Ride Safe, Be Safe!' pledge to these children, which is meant to teach your child to do exactly as it says. The show aims to get children excited about learning safety rules.
This campaign was launched just in time for National Child Passenger Safety Week, which is used to urge parents to review the rules and recommendations regarding their child and their child's car seat. During this time, parents can visit one of the many child seat inspection locations in Massachusetts to have their child's seat examined and installed by a certified technician. The inspections are most oftentimes free of charge and they can teach you the proper techniques to install a child seat. You are urged to call and make an appointment before visiting any location.
According to national statistics, about three-fourths of all child car seats in the U.S. are installed incorrectly. We recently told you about different ways to ensure that your child is safely buckled during every car ride and the Massachusetts child restraint laws on our Boston Car Accident Lawyer Blog.
Parents are urged to continue to discuss safety tips with young children in an effort to help prevent any serious injury. It is important to equip your child with the knowledge and skills to be able to travel safely.

If you or your child has been injured in an accident in Boston or in any of the surrounding areas, contact Jeffrey Glassman Injury Lawyers a free and confidential consultation. Call (617) 777-7777.
More Blog Entries:
Young Drivers Prohibited from Cell Phone Use to Reduce Risks of Fatal Car Accidents in Massachusetts, Boston Car Accident Lawyer Blog, September 15, 2011
Massachusetts Truck Driver Kills 2 and Injures 3 – Sentenced to More than 7 Years Behind Bars, Boston Car Accident Lawyer Blog, September 14, 2011