When a worker is injured in a car accident while on the job, he or she may be able to proceed with a typical car accident lawsuit against the at-fault driver in addition to any workers' compensation benefits received. However, this may add complexity to the matter with respect to the issue of reimbursement to the employer's insurance carrier.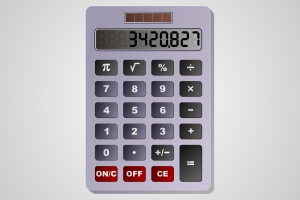 In Berrey v. Travelers Indem. Co. of Am., plaintiff was injured in a car accident while at work. The at-fault driver did not work for the same company as plaintiff and had liability coverage on his automobile. However, his coverage limits were lower than the total amount of damages suffered by plaintiff.
Plaintiff applied for workers' compensation benefits and received partial compensation from employer's insurance company. Due to the fact that plaintiff's employer was in no way responsible for the accident, the law required plaintiff to reimburse employer's insurance company for any financial recovery from negligent driver's insurance company.

Negligent driver's insurance company accepted liability and agreed to pay the policy limits. However, since employer's insurance company had placed a lien on any recovery in the amount of the workers' compensation award, negligent driver's insurance company issued the check directly to workers' compensation insurance company and plaintiff did not receive any money.
Plaintiff's total damages from the car accident were calculated at $310,000, including all medical damages. Plaintiff was awarded just over $103,000 in workers' compensation benefits, and $100,000 from at-fault driver's automobile insurance company following the car crash. This $100,000 was paid directly to employer's insurance company, so plaintiff's total recovery was from workers' compensation. Plaintiff also filed an underinsured motorist claim (UIM) with his employer's auto insurance carrier that covered the vehicle involved in the accident.
As our Boston car accident attorneys can explain, UIM coverage is a type of coverage that many people have in addition to their liability and comprehensive coverage plans. Even if a motorist has never heard of UIM coverage, the law requires that it be offered to the insured policy limits unless expressly rejected. This insurance is designed to cover a person injured in a car accident for any damages not covered by at-fault driver's liability insurance.
Employer's UIM carrier paid plaintiff $210,000 as the difference between actual damages and money paid by at-fault driver's insurance company. Plaintiff contends that, since the UIM policy had a limit of $1 million and she never received any money for at-fault driver's insurance company, she should be entitled to the full $310,000.
The trial judge rejected this assertion and granted summary judgment for UIM insurance company. Plaintiff appealed this ruling and, on appeal, the court looked at whether the $100,000 paid to workers' compensation insurance company should be subtracted from any UIM award.
The court concluded trial court was correct in granting plaintiff's motion for summary judgment. UIM insurance is designed to put plaintiff in the same position she would have been in had the at-fault driver had adequate insurance. If she had $310,000 in damages and received $410,000 in financial recovery, this would be an impermissible double recovery.
If you are injured in an accident in Massachusetts, call Jeffrey Glassman Injury Lawyers for a free and confidential appointment: (617) 777-7777.
Additional Resources:
Berrey v. Travelers Indem. Co. of Am., October 17, 2014, United States Court of Appeals for the Seventh Circuit
More Blog Entries:
High School Football Captain Killed in Winchester, October 5, 2014, Boston Car Accident Lawyer Blog