It's the Memorial Day holiday weekend and it's time to get out of town.
Officials are estimating that about 35 million people will be traveling at least 50 miles from home over the long-holiday weekend. With that being said, we can expect some congested roadways. That's why officials with the Massachusetts Department of Transportation (MassDOT) are urging travelers to plan ahead before venturing out.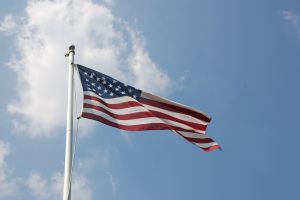 Our Boston car accident lawyers understand that drivers can expect the worst traffic on either Friday or on Monday afternoon and early evening. According to officials, the Transportation Department will be halting all roadway construction during the weekend to help to keep the traffic flowing. Still, you're urged to plan ahead for smooth travels.
Before beginning your road trip, we suggest that you check out the MassDOT's live Traffic Cameras web page. This will help you to plan a trip with fewer delays.
Another way you can help to make your trip as smooth as possible is to sign up for the 511 Traveler Information Service to get travel information sent straight to your phone, text message device or email. (That doesn't mean you can use your phone while driving!) Your best bet is to call the 511 service before heading out. By avoiding areas with heavy congestion, and heading down the path less traveled, you can help to ensure smooth driving with less aggregation.
You can also save some time and some money be joining the E-ZPass program. This is going to help you get through our state's toll booths with ease instead of waiting in the toll lines. When you're approaching a toll booth, make sure you're in the proper lane as soon as possible. You don't want to have to make a last-minute maneuver and endanger yourself and those around you.
Officials with the DOT are here to help keep you awake, too. They're going to be serving up coffee (for free) at 18 of the MassDOT service plazas. You can stop in and get a free cup anytime from Monday at 10:00 p.m. to Tuesday at 5:00 p.m.
If you're staying local, or heading somewhere where you'll be using the MBTA, remember that all subways and buses are on a Sunday schedule on the actual Memorial Day holiday.
Be safe and be alert out there, whenever you get into a vehicle. Always wear a seat belt as it's your best defense against injury or death in the event of an accident. As a matter of fact, officials with the National Safety Council (NSC) are calculating that there are going to be more than 400 roadway fatalities to occur during this long holiday weekend. They're predicting another 44,000 injuries from these same accidents.
Do you part to eliminate these risks and travel safely and responsibly. Happy Memorial Day!

If you or a loved one was involved in a car accident in Massachusetts, call Jeffrey Glassman Injury Lawyers for a free and confidential appointment — (617) 777-7777.
More Blog Entries:
New England Accident Victims be Alert for Insurance Company's Use of Salvaged Parts, Boston Car Accident Lawyer Blog, May 22, 2013
Seat Belts Still First Line of Defense for Summer Travel Season, Boston Car Accident Lawyer Blog, May 18, 2013