In Carter v. Progressive Mountain Ins., the Supreme Court of Georgia explored the issue of whether Underinsured Motorist (UM) coverage could based upon the wording of a settlement with the at-fault driver's insurance company.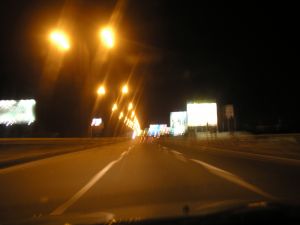 In Carter, the plaintiff was in a car accident that was allegedly caused by an intoxicated driver. The drunk driver had a policy with a maximum of $30,000 in coverage per personal injury. The plaintiff entered into a settlement with the at-fault driver's carrier in the amount of thirty thousand dollars. However, the settlement agreement provided that $29,000 of the settlement payment would be for punitive damages and the remaining $1,000 would be for compensatory damages.
The plaintiff then filed with her own insurance carrier to collect on her UM policy. She had a UM policy in the amount of $25,000. As your Boston car accident lawyer can explain, UM coverage can be purchased from your own insurance company and is designed to compensate you for any damages that are over and above what is paid by the at-fault driver's insurance company.

In this case, the plaintiff had more damages from the car accident than the $30,000 covered by the other driver's policy. After collecting the policy maximum, she notified her own insurance company that she needed to collect under her UM policy.
The insurance company denied her claim on grounds that UM coverage is designed to provide additional compensation for damages not covered by the at-fault driver's policy, and since she signed a settlement agreement essentially stating that her compensatory damages were limited to one thousand dollars, she was fully compensated for her losses. The company claimed that any additional money would be considered punitive damages under the settlement agreement. In other words, she only needed one thousand to compensate her for her losses and was not entitled to additional punitive damages from her UM policyholder. The trial court agreed with her UM carrier and dismissed her claim.
The appeals court looked at the state statute pertaining to UM coverage and concluded that it did in fact require coverage to go towards compensatory damages and not punitive damages. However, the statute also provided that a shifting from liability to punitive damages, as was the case here, was not appropriate. The appeals court reversed and remanded the case for further proceedings.
In order to make sense of this decision, we must look at the public policy implications. Courts are leery of allowing insurance carriers to structure a settlement in a way that would limit a plaintiff's recovery that she is otherwise entitled to receive.
In Massachusetts, the legislature and the courts have been especially sensitive to the fact that major insurance carriers will use their vast resources to take advantage of injured drivers. The best thing you can do if you have been injured in a car accident that was not your fault is to contact a car accident attorney as soon as possible. The insurance company will probably call you the day after the accident to get you to settle quickly – and for much less than the case is worth. They may also try to get you to sign a liability waiver, as was the case here. You want make sure you have someone on your side to guide your through this difficult process.
If you are injured in an accident in Massachusetts, call Jeffrey Glassman Injury Lawyers for a free and confidential appointment: (617) 777-7777.
Additional Resources:
Carter v. Progressive Mountain Ins, July 11, 2014, Georgia Supreme Court
More Blog Entries:
MADD Survey Suggests Progress – Teen DUI Accidents Still a Risk, November 11, 2013, Boston Car Accident Attorney Blog