The State of Massachusetts is celebrating National Child Passenger Safety Week through this Saturday, Sept. 24. According to the Executive Office of Public Safety and Security's Highway Safety Division (EOPSS/HSD), child passenger safety is a top priority of our highway officials. These departments continuously work with one another and with local municipalities and local organizations to help promote proper child passenger seat usage and installation. Throughout this awareness week, parents and caregivers have been urged to join the festivities, spread the word and check out one of our state's Child Passenger Safety checkup events. These child-seat checkups have been taking place throughout the commonwealth, and will help to ensure that adults are properly buckling in their little ones to protect their safety in the event of a car accident in Massachusetts.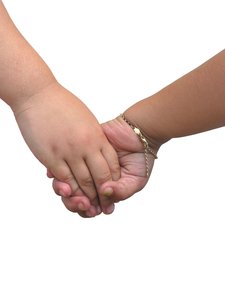 "As a mother of four children, I know how important it is to correctly select, install and use child safety seats," said Sheila Burgess, director of the Highway Safety Division for the Executive Office of Public Safety and Security, according to a news release. "This checkup and the others taking place across the state represent our commitment to ensuring parents and caregivers are safely buckling up children as well as themselves on every drive."
Our Boston car accident attorneys understand that more than 75 percent of child safety seats are installed into vehicles improperly by an adult. Parents are urged to stop by one of the Child Safety Seat checkup locations just to make sure you're properly strapping in your child. At these inspection stations, nationally certified child-passenger safety officials will be available to inspect your techniques and help you to improve your child's safety. Improperly buckling in a young passenger can result in serious injuries.
According to Massachusetts Child Passenger Safety Law:
-As of July 2008, all children that ride in a motor vehicle must be seated in a federally approved child seat.
-Children are required to be properly fastened and secured in a child seat until they are at least 8 years old or taller than 57 inches.
-A booster seat/seat belt combination must be worn by all children who have outgrown the height and weight requirements for a child seat. This usually happens when a child weighs at least 40 pounds, has reached the age of 8 or is taller than 57 inches.
-Children 13 and older are required to wear a seat belt.
According to the Centers for Disease Control and Prevention, there were more than 1,300 children under the age of 15 killed in traffic accidents in 2009. Nearly 180,000 young passengers were injured in these incidents. Many of these fatalities and injuries could have been prevented if parents had taken the time to properly restrain children in a vehicle during every car ride.

If you or your child has been involved in a car accident in the Boston area, contact Massachusetts Car Accident Attorney Jeffrey S. Glassman for a free and confidential appointment to discuss your rights. Call (617) 777-7777.

More Blog Entries:

Inexperienced Teen Drivers Heading to and from School Facing Risks of Car Accidents in Massachusetts, Boston Personal Injury Attorney Blog, August 29, 2011

State Officials Step up Pedestrian Safety Efforts to Decrease Risks of Child Injury in Massachusetts this Year, Boston Personal Injury Attorney Blog, August 27, 2011