When you are thinking about purchasing a new car or a used car, it is absolutely essential that you think about the safety features the car offers. Advancements in technology have allowed for cars to be safer than ever before, but you need to make sure you are selecting a vehicle that offers the best design and the best cutting-edge safety features available within your budget.
Our Boston car accident attorneys urge you to explore crash test information, safety data from the Insurance Institute for Highway Safety, and NHTSA vehicle safety data before you purchase your next car. By taking the time to do some research and find a vehicle that is highly-rated in terms of safety, you could potentially save your life or the life of passengers and family members if you are ever involved in an accident.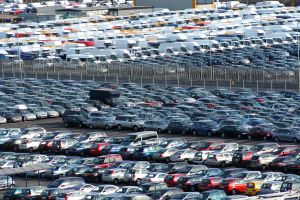 Finding Safety Information For Your Next Car
There are a number of good resources available on the Internet that can help you to learn more about the safety features and crash test reports for any vehicle that you are considering purchasing. For example, you can visit:
The Vehicle Safety page on the website of the National Highway Traffic Safety Administration. This site includes information on recalls and defects, on crash test procedures, on vehicle safety compliance and on rules for vehicle safety. This page is a good starting place to learn more about what you are looking for as you evaluate the safety records of vehicles you are thinking about buying.
The Safer Car.gov website. This site allows you to check out vehicles that have received 5-Star safety ratings. You can access details on how cars fared in crash tests, on which cars are more prone to roll over and on the different safety features offered in different vehicles. There is a special section of the website specifically devoted to vehicle shoppers, which not only provides general information on safety ratings, air bags and rollovers but which also has special sections on tires, passenger van safety and child safety.
The Insurance Institute for Highway Safety website. IIHS provides research and statistics, vehicle rating information and news for consumers. Recently, IIHS also released its Top Safety Picks on December 20, 2012. Thirteen vehicles were awarded the honor of Top Safety Pick+ and another 117 vehicles were simply dubbed Top Safety Picks. These accolades were awarded to vehicles that offered superior crash protections in different categories of tests including overlap frontal crash tests and all around crash tests. Simply using the IIHS list of Top Safety Picks is a good place to start your car shopping since you may wish to buy either a new car or a used car that has made this list.
All of these resources are available to you in order to help you to select the safest car possible. By taking the time to review top safety picks, crash test data, recall data and other news about the car industry, you can make an informed choice and end up with a car that has the features you are looking for and the protection you deserve.

If you or a loved one has been injured or killed in a car accident, contact Jeffrey S. Glassman for a free and confidential consultation to discuss your rights. Call (617) 777-7777.
Additional Resources:
Aging Infrastructure Creates Boston Car Accident Risks, Boston Car Accident Lawyer Blog, December 29, 2012