A car accident is one of the most traumatic, stressful, and costly occurrences in modern life. Crashes, fender benders, and other collisions are also extremely common. While the majority of accidents only require moderate repairs, other accidents are catastrophic, leading to serious injury and fatalities. For accident victims, health and wellness must be a priority, but once you are back on your feet, you will need to make sure your car is fully repaired.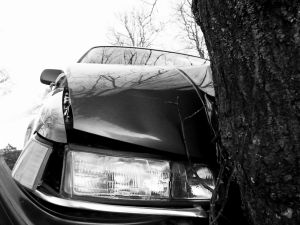 If you have never been in an accident, you may not know where to start when looking for an auto body shop. Our Boston car accident attorneys understand the stress faced by our clients who have been involved in accidents.

Depending on the severity of car damage, you will want to consult with an auto body shop that has a good reputation. You will want to make sure that the auto body shop dealing with your vehicle is trustworthy, dependable, and fair when it comes to identifying issues and costs of repairs. Not having a vehicle can leave you unable to go to work, pick up your kids, or complete necessary day-to-day errands. Working with a reliable auto body shop will help to ensure that you get your car back in a timely manner. You will also want to make sure that your vehicle fully functional and repaired to its condition before the accident. Here are some suggestions for choosing an auto body shop:
Ask friends, colleagues or family members for a recommendation. If someone you know has had a positive experience with a local auto body shop, this may be a good place to start. Once you have a list of potential repair shops, you can do your own Internet research, read customer reviews, or contact the auto body shop directly for more information.
Make sure that your body shop can handle all aspects of repair. The body shop you choose should be able to handle all aspects of repair, from minor touch up to full parts replacement and repair. You don't want to get a call that says you need your car towed to another shop.
Visit the facilities to discuss auto repairs with an estimator. You should make sure that staff is knowledgeable and friendly. You also want a service shop to take the time to answer your questions, explore options and alternatives, and provide you with the assistance you need. Consult with estimators about damage and repair services, including prices and guarantees.

Find a good fit. If you are still not sure that the auto body shop is a good fit, ask for references. If one shop offers excessively low prices, be wary of potentially shoddy repairs that could cost you in the future. Make sure that your auto body shop takes your insurance and can coordinate with your insurance company on costs and payments.
Vehicle repair after an accident is critical to getting you back on the road. How well your car is repaired will also be a matter of safety. Make sure to do the proper leg-work to find an auto body shop after your accident and consult with professionals you can trust. An experienced advocate can ensure you get the full coverage you need for personal losses and property damage.
If you or a loved one was involved in a motor-vehicle accident, contact Jeffrey S. Glassman for a free and confidential consultation to discuss your rights. Call (617) 777-7777 today.

More Blog Entries:

Resolving to be a Better Boston Driver in 2014, Boston Car Accident Lawyer Blog, January 10, 2014
Drivers Acknowledge Speeding Dangers, But Are They Slowing Down?, Boston Car Accident Lawyer Blog, January 9, 2014