We recently discussed National Child Passenger Safety Week on our Boston Car Accident Lawyer Blog. This week-long campaign raised awareness among parents about the importance of properly buckling in children during every car ride.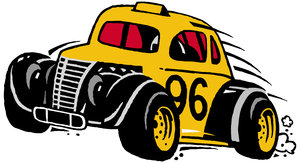 Now, to supplement that campaign, the National Highway Traffic Safety Administration is teaming up with Chuggington traffic safety program to help educate children ages 2 to 7 about safe traveling habits. Chuggington is an animated video series that teaches young ones about important safety tips they can practice to avoid child injury in Massachusetts. The educational program offers a child-safety pledge, activities and tips for parents that can be downloaded from a website.
"Educating children at an early age about the importance of wearing bicycle helmets, looking both ways when crossing the street and buckling up leads to a lifetime of good traffic safety habits," said U.S. Transportation Secretary Ray LaHood.
As we've recently discussed, car accidents are the number one cause of death for children under the age of 15. In 2009, this age group experienced nearly 1,500 fatalities and 170,000 injuries because of traffic-related accidents. In 2007, there were more than 260 children in this age group injured in pedestrian accidents. Another 115,000 young pedestrians were injured during this year as well.
The partnership between the NHTSA and Chuggington aims to reduce the risks of accidents for young bus riders, pedestrians, bicyclists and motorists. Throughout the series, Chuggington and the other characters receive badges for practicing safe traffic behavior. The series also provides your child with an opportunity to receive his or her very own Chuggington safety badge. The campaign is also pushing the "Think Safe, Ride Safe, Be Safe!" pledge. Children are urged to agree to and sign the pledge to promise to practice safe habits at all times.
Parents are still urged to visit one of our Massachusetts child car seat inspection locations to have a certified technician take a look at their child's car seat to make sure that it's properly installed. In the U.S., it is estimated that about 70 percent of car seats are improperly installed. These seats have been proven to have the ability to save children in the event of a car accident. We just need to make sure that they're being installed properly in the event of an accident.
Check out the latest child car seat recommendations as well to make sure that you've got the right car seat for the age, weight and height of your child.
Remember, if you're busted in the state of Massachusetts with a child who isn't properly restrained in your vehicle, you could possibly face a $25 fine for the first offense. Take the extra few seconds to properly buckle your child during every car ride. It could help save his or her life.

The Boston injury lawyers at Jeffrey Glassman Injury Lawyers LLC are dedicated to fighting for the rights of victims and their families in Massachusetts. Contact our experienced team if you or a loved one has been injured in a car accident by calling (617) 777-7777 to set up a free and confidential consultation to discuss your rights.
More Blog Entries:
Simple Ways to Prevent Injury in a Boston Car Accident, Boston Car Accident Lawyer Blog, September 9, 2011
Children Involved in Car Accidents in Boston and elsewhere May Not Need CT Scans, Boston Car Accident Lawyer Blog, May 4, 2011