The rights of victims who were passengers in single vehicle car accidents are often misunderstood. Car insurance companies, whose only goal is to pay out as little in personal injury claims as possible, can exploit that misunderstanding.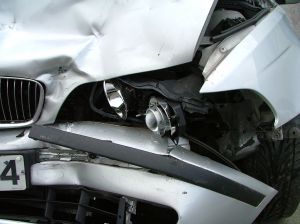 Mass Live is reporting that a 29-year-old man from Northampton, Massachusetts was recently killed in a one-car crash. Authorities stated that the driver lost control is his Toyota Camry on Route 9 and hit a utility pole.
When the passenger side of the car hit the utility pole, the car became twisted around the pole. The passenger was killed and the driver sustained serious but non life-threatening injuries as result of the car accident. First responders had to use equipment to cut the victims out of the mangled car.

It is alleged that the car was entering a turn at an excessive rate of speed that may have contributed to the accident, but an official cause has not yet been determined.
Our Boston attorneys who represent victims of single-vehicle accidents understand the many victims of these types of accidents do not realize that the only way to receive a full and appropriate financial recovery may be to file a lawsuit against the driver of the car, who is likely a friend or relative.
Many victims just assume that the driver or vehicle owner's insurance company will cover the cost of hospital bills, and that will be the end of the matter. Insurance companies know this and will immediately contact the accident victims, or a family member in the case of a child or where the victim is deceased, and make an offer to pay for the emergency room visit or funeral.
These insurance adjusters, who only speak with unrepresented victims (they have adjusters with more training to speak with car accident lawyers), will explain that they can pay money, immediately in this time of tragedy and need, in exchange for signed a general release of liability.
In other words, if you take this small amount of money now, you release them from any and all responsibility to pay more later, and the matter is closed. You should speak with a car accident attorney before speaking with an insurance company representative. You should not make the recorded statement that they will ask you to make, and you should not sign any documents before having someone who is on your side advise you as to your rights in this situation.
It should also be noted that the release of liability not only applies to the insurance company but also to the driver of the car. If it turns out that the personal injury caused by the accident costs hundreds of thousands dollars or even millions in medical bills, lost wages, and future healthcare expenses, the driver and the insurance company generally are not liable for any of these damages, once a release is signed and some compensation is accepted. Sometimes that settlement offer made to victims is as little as $200.
Once you have an attorney, the insurance company will typically transfer the claim to an adjuster who is assigned to negotiate with attorneys that understand how the process really works.

If you are injured in an accident in Boston, call Jeffrey Glassman Injury Lawyers for a free and confidential appointment: (617) 777-7777.
Additional Resources:
Northampton man killed in one-car accident in Williamsburg, September 28,2014, Mass Live
More Blog Entries:
White v. Mazda Motors of America: On Defective Manufacturing Claims in Car Accident Cases, October 1, 2014, Boston Car Accident Lawyer Blog