As we recently reported on our Boston Car Accident Lawyer Blog, Distractology 101 is an interactive distracted-driving simulator that is making its way around Massachusetts to help teach drivers about the dangers and consequences of distracted driving. According to the Peabody Patch, the simulator is still going strong as its next stop is to teach motorists about the dangers of these types of car accidents in Peabody.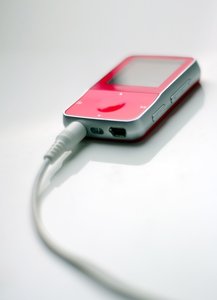 Our Boston car accident attorneys would like to tell you about yet another campaign that is used to raise awareness about this dangerous and deadly driving habit, "Heads-Up Driving Week." This week-long campaign, organized by the AAA Foundation for Traffic Safety, takes place from October 2nd to the 8th. This is the third year in a row for the campaign as it continues to tackle distracted driving.
During this noteworthy campaign, the Foundation urges drivers to take a week-long pledge to put away all distractions while navigating our roadways. Curbing driver distractions can help to save lives and to provide a safer roadway for all of us. Every day in the U.S. there are roughly 8,000 motor-vehicle accidents caused by distracted drivers.
Distracted driving facts:
-In the last 25 years, there were approximately one million people killed in traffic accidents on U.S. roadways. In 2010 alone there were nearly 34,000 people killed on our roadways. The high number of traffic accident fatalities is believed to be directly related to the increase in distraction-related technology advances.
-Drivers spend about half of their time behind the wheel engaging in dangerous distractions.
-Diversions can include talking on a cell phone, text messaging, putting on makeup, smoking, eating and looking at traffic accidents.
-Using a cell phone while driving increases a driver's risk for an accident that results in injury by nearly four times.
-Passengers have been reported as the most common form of distraction causing an accident.
According to AAA's Traffic Safety Culture Index, more than 90 percent of drivers believe that phone calls and text messaging by drivers is a dangerous and unacceptable habit. Nearly 90 percent of surveyed individuals support laws to regulate or ban the dangerous behavior. Still, about a third of drivers participate in the dangerous behavior. This commonly is referred to as the "do as I say, not as I do" behavior. Drivers are aware of the dangers, but fail to make the change. They expect the abilities of other drivers to affect their safety more than the abilities they possess. Most drivers believe that can handle both driving and a distraction at the same time with little or no consequence.
We would like to invite you, your family members and your other loved ones to participate in the week-long "Heads-Up Driving Week" pledge. AAA has even provided you 10 simple ways to minimize driver distractions. The first step in making our roadways safer is to make the change in our own driving behaviors.
"Distracted driving accidents are often some of the most dangerous and yet they are entirely preventable," said Phil Richard of Phil Richard Insurance.

If you or someone you love has been injured in a distracted driving-related car in the Boston area, contact Massachusetts Personal Injury Lawyer Jeffrey S. Glassman for a free and confidential appointment to discuss your rights. Call (617) 777-7777.
Additional Resources:
'Distractology 101: A Crash Course on Distracted Driving', by John Castelluccio, Peabody Patch

More Blog Entries:
NTSB Targets Cell Phone-Using Truckers to Help Reduce Risks of Fatal Car Accidents in Massachusetts, Boston Car Accident Lawyer Blog, September 16, 2011
Young Drivers Prohibited from Cell Phone Use to Reduce Risks of Fatal Car Accidents in Massachusetts, Boston Car Accident Lawyer Blog, September 15, 2011