Officials with the U.S. Department of Transportation (DOT) have teamed up with FOX's "Glee" to help to reduce the risks of distracted driving among younger drivers.
The country is in the middle of a distracted driving epidemic and younger drivers and text messages are central to the discussion. It's a problem that's not only threatening these young drivers, but it's threatening the safety of everyone else on the road.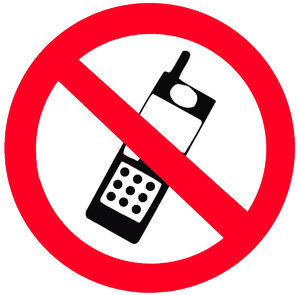 Recently, one of Glee's shows featured the dangers of distracted driving. One of the series' main characters, played by Dianna Agron, was seriously injured after she was involved in a car accident that was caused by text messaging while driving. Footage from that very episode will be used in a new public service announcement (PSA) that has been created to get the message out to young drivers.
What's that message? Distracted Driving Kills!
The new PSA, "On My Way" emphasizes just how long you take your eyes off of the road when to read a text message. It's an average of 5 seconds. Our Boston car accident lawyers understand that you can travel the length of a football field and never even lay eyes on the road. And it only takes a second for a fatal accident to occur.
This PSA comes as a part of the national campaign "Stop the Texts. Stop the Wrecks." They're being releases in conjunction with FOX Home Entertainment, the National Highway Traffic Safety Administration (NHTSA), the DOT, state consumer protection agencies, state Attorneys General and the Ad Council.
It's important that we target younger drivers when talking about distracted driving. These drivers are more at risk for these kinds of accidents than any other age group of drivers.
A grant program from the NHTSA is also providing efforts against distracted driving with more than $17 million to states that have laws in place to ban distracted driving habits.
In the state of Massachusetts, drivers under the age of 18 are prohibited from talking on cell phones behind the wheel. Drivers of all ages are banned from text messaging behind the wheel too, according to the Governors Highway Safety Association (GHSA).
According to Distraction.gov, there were more than 3,000 people killed in distracted driving car crashes in 2010 alone. In addition to these fatalities, there were another 420,000 people injured. These kinds of crashes accounted for close to 20 percent of all injury accidents over the year. And young drivers are most likely to be involved in them.
And it's only getting worse!
In June of 2011, there were close to 200 billion text message sent/received in the United States. That's a statistic that's up close to 50 percent from June of 2009. It's important that we keep the distractions out of the driver's seat. Remember that it's our youngest driver who are most at risk here. It's especially important to talk with our young ones about this dangerous driving behavior. Your talk could help to save their life and the lives of innocent people along our roadways.

If you or your young driver has been injured or killed in a car accident, contact Jeffrey S. Glassman for a free and confidential consultation to discuss your rights. Call (617) 777-7777.

More Blog Entries:
857-DOT-INFO: Helping to Make Your Massachusetts Commute Safer, Boston Personal Injury Attorney Blog, November 10, 2012

Cash Aimed at Distracted Driving Enforcement in Massachusetts, Boston Personal Injury Attorney Blog, October 24, 2012