Most car accidents are the result of one or more drivers engaging in negligent behavior while on the road.  Negligent behavior is defined in Massachusetts by the following four elements:
•    Duty
•    Breach
•    Causation
•    Damages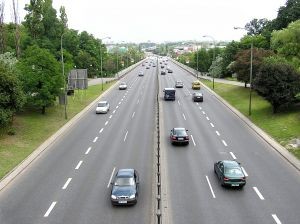 The duty is a duty of care to act as a reasonable and prudent person so as to prevent foreseeable damage to foreseeable persons and property.  There are various ways a duty of due care can be imposed, and, in the case of auto accidents, that duty is imposed by law.  Anyone who drives in Massachusetts agrees to take on this duty of care.  This is true all over the country for the most part.
As our Boston car accident lawyers can explain, driving while distracted, drunk or not paying attention can be considered a breach of the duty of due care.   The breach must be the cause (both proximate and actual) of damage to satisfy the last two elements of the negligence tort.
While most car accidents involve negligent conduct, some go beyond that and involve what is considered reckless conduct.  Reckless driving is a criminal charge, often called operation to endanger, and represents more than mere negligence in the civil cases in many cases.  Another type of driving behavior commonly seen that would be considered recklessness is drag racing or street racing, as it is often called. This is not sanctioned drag racing but rather illegal racing on the streets used by pedestrians and other motorists. This is considered reckless conduct because it involves a willful and wanton disregard for the safety of others.
According to a recent news article from CBS Local Boston, an alleged drag racing crash on Interstate 95 proved fatal.  The accident occurred when one of the participants in the alleged drag race was driving in the southbound lane and crossed over the median into oncoming traffic at an extremely high rate of speed.  While this type of behavior, if true, normally involves teens and younger drivers, this driver was 38-years-old.
Once he allegedly crossed into the lanes of oncoming traffic, an elderly couple was traveling in an Acura collided with him, as did a Honda that was driven by a 43-year-old woman with her 12-year old son.  The driver of the car that allegedly caused the accident was killed in the accident, and the four occupants of the other vehicles were all taken to Boston area hospitals for treatment of their various injuries. None of their injuries were believed to be life threatening. State troopers believe the driver was engaged in a street race at the time of his fatal car accident.
However, it should be noted that decedent's family has stated they do not believe he was engaged in an illegal drag race at the time of his death.  They argue that, because the other driver alleged to be in the drag race was never found, there is no evidence that there was any racing occurring.  The family did say they would wait to see what happens when the state accident reconstruction team completes its investigation and issues a report of findings as to causation.
If you are injured in an accident in Massachusetts, call Jeffrey Glassman Injury Lawyers for a free and confidential appointment — (617) 777-7777.
Additional Resources:
Drag Racing Believed To Be Cause Of Fatal Boxford Crash, Officials Say, April 9, 2017, CBS Boston
More Blog Entries:
School in Falmouth Holds Memorial for Student Athletes Killed in Crash, Feb. 12, 2017, Boston Car Accident Lawyer Blog