Our roadways aren't getting any safer, according to a recent release from the National Safety Council (NSC).
Recent statistics conclude that we've seen an approximate 12 percent increase in the number of fatal car accidents in Boston and elsewhere during the first three months on 2012 in comparison to the first three months of 2011.
The increase is worrying safe driving advocates and officials are looking to target the cause.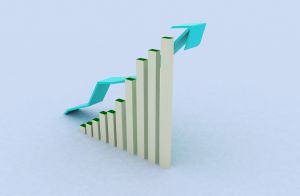 During this time in 2011, there were approximately 7,300 roadway fatalities across the U.S. During the same time in 2012, there were approximately 8,200.
Our Boston car accident attorneys understand that a number of factors could have contributed to the increase. Some are saying that it came with the improving economy. With a better economy, residents feel more comfortable dishing out gas money for road trips. With more vehicle miles traveled come higher risks for accidents. Others think that the increase is a result of the mild winter we just experienced. With a calmer winter season, residents may have felt more comfortable getting out on our roadways for those much-needed vacations. Again with more travel came higher risks for accidents across the nation.
"The Council will be keeping a close eye on our monthly traffic fatality estimates to discern if this increase is just a temporary blip," said Janet Froetscher, president and CEO of the NSC.
In addition to all of the lives that we lost on our roadways during this time, our country also took a hit with these costs. In 2011, fatal car accidents cost nearly $300 billion. Included in these costs were employer costs, medical expenses, property damage, lost wages and productivity and administrative costs.
To help to make our roadways safer for all, Boston Discover Guide offers the cold, hard truth about driving in the city of Boston:
-Avoid driving whenever possible. The city offers various modes of public transportation to help keep road congestion at a minimum. Take advantage of these options!
-Try to park your car outside of the city whenever possible. You won't need your car inside the city, so you're best, and probably most inexpensive, option is to just leave it outside. You can go to the MBTA's website for a parking list.
-Keep a close eye on traffic signals and be sure to obey.
-Don't expect turn signals. Studies show that not many Boston drivers actually use their turn signals.
-Be on the lookout for pedestrians. In the city, pedestrians are abundant and can seemingly come out of nowhere. Pedestrians are also likely to jaywalk in the city, so keep an eye out even when traveling through non-intersection areas.
-In rotaries, assume that the other driver has the right of way.

If you have been injured in an auto accident in Boston or elsewhere throughout Massachusetts, contact Boston Injury Lawyer Jeffrey S. Glassman. Our law firm offers free and confidential appointments to discuss the rights of victims and the families of accident victims. Call 877-617-5333 to schedule your free appointment.
More Blog Entries:
Car Accidents in Boston and Elsewhere Targeted by Global Youth Traffic Safety Month, Boston Car Accident Lawyer Blog, May 13, 2012