He would have turned 58 on Sept. 16, the Boston Globe reports. Instead, the father of two boys who immigrated here from Russia many years ago for a chance at a better life leaves behind a mourning wife, two sons.
The inspector for Massachusetts Department of Transportation was struck and killed late Tuesday night while checking pavement temperatures at a Framingham construction zone. Authorities say an out-of-state driver was under the influence of alcohol at the time of the fatal Massachusetts construction accident.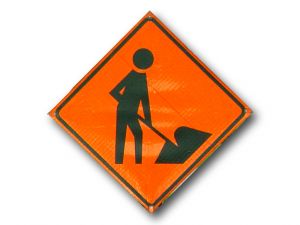 After the accident, both the driver and the passenger fled their vehicle but were chased and caught by D&R Paving construction workers as the victim lay bleeding from a head injury in the breakdown lane. Both men, each of whom have a string of driving offenses in Massachusetts, Maine and Vermont, have been charged with OUI and leaving the scene of an accident with personal injury. The primary driver, a 29-year-old transient construction worker from Maine, was also charged with motor vehicle homicide.
The Bureau of Labor Statistics reports that in 2008 and 2009, there were 594 workers killed nationwide in transportation incidents where an employee was struck by a vehicle. In the field of highway, street and bridge construction, in 2009, there were 71 worker fatalities, 31 caused by a worker being struck by a vehicle while on the job. The National Highway Traffic Safety Department reports there were 364 alcohol-related fatal Massachusetts car accidents in 2009.

The Boston workers' compensation, personal injury and car accident lawyers at Jeffrey Glassman Injury Lawyers, LLC, have more than 18 years experience handling a variety of cases involving accident victims, injured or killed Massachusetts workers and their families. Our team understands how difficult it can be to deal with the physical, emotional and financial devastation that often accompanies being injured in a Massachusetts accident. Talking with an experienced attorney can help you better understand your rights. To schedule a free initial consultation, contact us online or call our offices at (617) 777-7777.