As we approach the end of the year and the holiday season, we'll unfortunately see more fatal car accidents in Massachusetts if we're not careful. Every year, the number of car accidents significantly increases around the holiday season. This is a time when more drivers hit the roadway to visit friends and family. More traffic often equates to more dangerous roadways.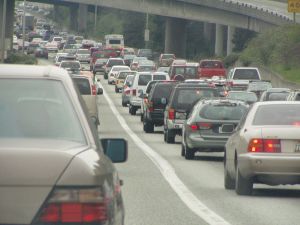 Our Boston car accident attorneys would like to tell you about a few recent car accidents that killed four people and injured six. This should serve as a reminder to drive safely and drive defensively not only during the holiday season, but year round.
According to the Boston Herald, there were five unrelated car accidents over a two-day period in Rehoboth, Fall River, Revere and Boston.
The first accident not only left a Dedham man with drunk-driving charges, but also took the life of a woman from Dorchester. The accident caused the 26-year-old woman's car to go off the road, hit a tree and flip over on Brookline Avenue. The alleged drunk-driving man and his 26-year-old female passenger were injured. According to Suffolk District Attorney Daniel Conley's office, the male driver is facing several charges.
A second accident took the life of a 51-year-old man from Revere. He was hit by an Explorer driven by a 45-year-old man from Lynn at about 11 p.m. Officers report that the driver of the Explorer was not drunk or speeding at the time of the accident.
In another incident, a 23-year-old man was injured and taken to Boston Medical Center after he sideswiped another vehicle. The accident reportedly happened as he was speeding on Route 93 in Dorchester at about 5 a.m. After hitting the other vehicle, his car slammed into a barrier and then flipped.
Then, in a second early morning episode, a 35-year-old passenger was killed after he jumped out of a moving car while it was on a ramp to Route 6 in Fall River.
In the last car accident of that two-day period, a 51-year-old man from Bellingham was killed in a two-vehicle accident in Rehoboth on Route 195. The accident happened when the man's van was hit by another vehicle. Upon impact, he lost control of the van, spun out of control and struck a tree. The vehicle that hit the 51-year-old's car flipped. The driver of that car and his passenger were both injured, as was the passenger of the van.
We're just breaking into the holiday season and the roadways are expected to get much worse. Drivers are asked to be cautious and compassionate on our roadways to help prevent any future injuries or fatalities. With the end of the year we oftentimes find our roadways in some risky conditions. With the winter season approaching as well, motorists are asked to remain calm and alert on our roadways. Drivers are urged to leave for their destinations a few minutes early to avoid speeding. With everyone's cooperation we can all help to keep our roadways safe throughout the rest of the year.

If you or a family member has been injured in a car accident in Massachusetts, contact our Boston injury lawyers at Jeffrey Glassman Injury Lawyers for a free confidential consultation to discuss your rights. Call 877-617-5333 or contact us through the website.
Additional Resources:
4 killed, 6 hurt in unrelated crashes, by Colneth Smiley Jr., Boston Herald
More Blog Entries:
Multiple Car Accidents in East Massachusetts Warn Drivers of Dangers Ahead, Boston Car Accident Lawyer Blog, October 22, 2011
Man Dies in Recent Hudson Motorcycle Accident,
Boston Car Accident Lawyer Blog, October 20, 2011