The holiday season is one of the busiest travel times of the entire year. This means an increased risk of motor vehicle collisions because of more drivers on the roads. Not only do motorists have to contend with roads that are more crowded, but the holidays are also a time when a lot of people consume alcohol, which means there could be drunk drivers on the road to deal with as well.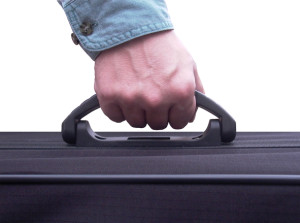 Drivers need to understand the added risks associated with the holiday travel season and should do everything they can to try to reduce the chances they will get hurt or hurt others.
Tips for Safe Holiday Travel
Bureau of Transportation Statistics provides information motorists need to help understand the risks of crowds on the roads during the busy holiday travel season. Bureau of Transportation Statistics indicates the "Christmas/New Year's holiday periods are among the busiest long-distance travel periods of the year."
Over the Christmas and New Year's holiday times, the number of people traveling 50 or more miles from home is 23 percent greater than at any other time of the year. Approximately 91 percent of the long-distance travel occurring during this festive time occurs by car or otherwise by personal vehicle. Just five to six percent of people traveling over the holidays take a plane, and only two to three percent of travelers take a bus, ship, train, or other mode of transportation.
When motorists get behind the wheel and travel over the Christmas and New Year's holiday period, the average trip is 275 miles. During other times of the year when motorists take long-distance trips, the average distance traveled is only 261 miles.
Although motorists often go far away for their holiday celebrations, many end up coming home on the same day they left. In fact, approximately half of all holiday travelers do not spend the night at their destination. When long-distance travelers do stay overnight, they spend an average of four nights away.
When drivers choose to go home on the same day as they took a trip, this can result in a long day and a fatigued driver. Fatigue is a big risk factor for car accidents, with overtired drivers often considered by safety experts to be just as dangerous on the roads as drivers who are drunk.
To try to help reduce the chances motorists will end up in car crashes as they do their holiday travel, AAA has some road trip survival tips. Drivers are encouraged to:
Ensure their cars are well-maintained, and have an inspection before heading off on a trip if the car has not recently been serviced or inspected.
Plan out a route in advance so you won't have to be looking at a map or GPS as you drive.
Leave plenty of time to arrive, taking into account holiday roads often get busy.
Bring roadside assistance contact information with you in case of a problem.
By following these tips and avoiding driving while drunk, distracted, or drowsy, hopefully motorists can get safely to and from their destinations over the holidays.
If you are injured in an accident in Massachusetts, call Jeffrey Glassman Injury Lawyers for a free and confidential appointment: (617) 777-7777.
More Blog Entries
Pedestrian Dragged Hundreds of Feet in Car Crash – Western Massachusetts, June 13, 2015, Boston Car Accident Attorney Blog.