No person injured in a Boston car accident should have to suffer further injury fighting with the insurance company to receive what is rightly due. Unfortunately, it happens a lot.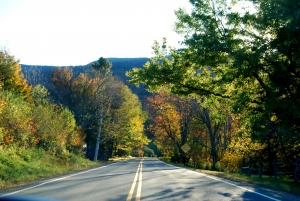 Many times, hiring an experienced auto accident lawyer is enough to prompt the insurer to simply pay what is owed. However, there are some cases in which insurers will continue to fight, in certain instances even knowing that doing so results in an unfair and unnecessary delay or denial of a rightful claim. When this happens, it's called acting in bad faith, and it's not only unethical, it's illegal. Accident victims in Massachusetts who have endured such a scenario have the right to pursue a bad faith insurance claim, in addition to seeking compensation for the original damages.
In the recent case of Lockwood v. Geico General Insurance Company, the Alaska Supreme Court ruled that a bad faith insurance claim, dismissed by a lower court, should be allowed to proceed, as there was a genuine question of material fact as to whether the insurer had a reasonable basis to delay the claim.

Here, the plaintiff was rear-ended in 2007 by a drunk driver who was uninsured. She had been stopped at a red light, and there was no question that the other driver was 100 percent at-fault. The plaintiff's own auto insurance policy carried both medical payment coverage capped at $10,000 and uninsured motorist benefits of up to $50,000 per person.
The plaintiff sought immediate medical attention, and thereafter required physical therapy and the services of a chiropractor for neck and back problems.
After three months, the plaintiff had exhausted her medical payment cap – which the insurance company paid, albeit with some resistance. She then pursued the uninsured motorist coverage benefits. While this claim was pending, the plaintiff was forced to take out a loan so she could continue receiving medical treatments. Eventually, as the case dragged on, she had to stop receiving treatments, despite ongoing pain, because she could no longer afford it.
The insurer offered to settle her claim for a measly $750, which she smartly refused. She indicated she would settle for $50,000, and the insurer responded it would agree to a $12,000 payment. She declined.
The insurer questioned whether the treatments the insured was receiving were in fact directly related to the crash and why the bills were "so high," but at no point up until then did the firm request an independent medical examination.
Three years after the crash, the benefits still had not been paid. The insured filed a bad faith insurance claim. At this point, the insurance company agreed to settle for $25,000. The plaintiff agreed to this, but reserved the right to press forward with the bad faith claim.
The superior court granted the insurer's motion for summary judgment on that issue, but the state supreme court reversed.
In Massachusetts, claims of bad faith insurers typically fall under the Massachusetts Consumer Protection Act (M.G.L. c. 93A) and may fall under M.G.L. c. 176D if the insurer fails to settle in good faith.
A very specific set of criteria must be met in order for such a claim to be successful. Our experienced car accident lawyers can help you determine whether a bad faith insurance claim is worth pursuing, given the circumstances of your case.
If you are injured in an accident in Massachusetts, call Jeffrey Glassman Injury Lawyers for a free and confidential appointment — (617) 777-7777.
Additional Resources:
Lockwood v. Geico General Insurance Company, May 2, 2014, Alaska Supreme Court
More Blog Entries:
Trucking Accident Litigation: $100 Million Lawsuit Filed Against FedEx, April 28, 2014, Boston Car Accident Lawyer Blog