A Massachusetts bus accident injured more than a dozen students after a bus transporting University of Massachusetts students on a ski trip overturned in Vermont, the Daily Collegian reported.

Boston injury lawyers handling busing accidents know that such cases are frequently complicated by multiple injury victims and competing claims. Additionally, damages may be sought from any number of at-fault parties and insurance carriers. Typically, the university or school bears some responsibility for the safety of students being transported on a school-sanctioned trip. Additionally, other at-fault drivers on the road, the busing company and the bus driver may share responsibility for such accidents.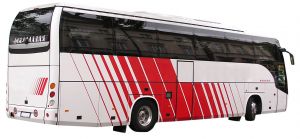 Friday's accident resulted in the bus overturning and sliding down an embankment on I-91 in Vermont. The Boston Globe reported that 17 of the 45 passengers were transported to local hospitals.
There were reports that the driver may have suffered a heart attack while at the wheel. Reports indicated that at least four of the students suffered critical injuries.
The bus was one of eight on its way to Quebec City, Canada for a weekend field trip. The trip is an annual event of the UMass Ski & Board Club. The university sent buses to retrieve the students involved in the crash.
The Boston Herald reported the driver and students involved are all believed to be okay after the bus swerved across the median and flipped over.
A UMass spokesman contended the trip was a private event not affiliated with the school.

If you have been injured in a bus accident in Massachusetts, contact Boston Personal Injury Attorney Jeffrey S. Glassman for a free and confidential appointment to discuss your rights. Call 877-617-5333.