According to a recent news article from WCVB Boston, a wrong-way three-car collision occurred on Interstate 93 just north of Boston. Massachusetts State Police troopers believe an 80-year-old man from Lynnfield, Massachusetts was driving a 2013 Acura in the wrong direction on the highway when he crashed into a 2006 Jaguar and older Chrysler.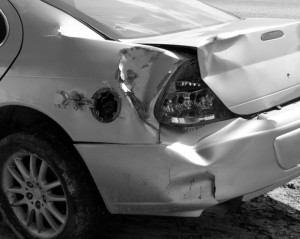 After the collision, the Chrysler apparently caught on fire before first responders arrived on the accident scene. Firefighters were able to suppress the car fire, and EMTs provided immediate medical attention for the two victims before transporting them to a local hospital for further treatment. Fortunately, it is believed they were not seriously injured as a result of this three-car accident. The 80-year-old driver who was allegedly traveling in the wrong direction to cause the Boston area car crash was not injured in the accident, and police have not issued any traffic citations in connection with this incident, though they are continuing to investigate.

As our Boston car accident lawyers can explain, if the police cite the alleged-at fault driver with a moving violation, or arrest him or her on a criminal charge, this is the type of case where liability is not in dispute. Liability is another way of saying whose fault the accident was. If liability is not in dispute, it is much easier to convince an insurance company to make a reasonable settlement or argue liability to a jury, should the case go to trial.
When the police do not charge anyone with a moving violation, or the police did not come to the scene to perform an investigation, it may be more difficult to settle the case. But this does not mean you do not have a valid claim. This basically means you will need an experienced car accident attorney who is willing and able to conduct a more extensive investigation into the cause of the accident.
In many cases, the sooner you consult with an attorney, the better your chances of obtaining full and appropriate financial recovery for your total losses. The reason for this is because, when conducting a traffic accident investigation, it is extremely helpful to get to the scene as close to the time of the accident as possible. There are many signs or clues as to fault, which may not be available later. For example, tire tracks or skid marks will fade over time.
Leaves or tree branches that obstruct one's vision will not look the same months later. On the other hand, your attorney may be trying to show the alleged at-fault driver had a clear view through bare trees in the middle of winter. If his or her investigator can only go to the accident site the following June to take photographs, it will be much harder to convince a jury or insurance company as to alleged at-fault driver's negligence when the photographs show trees in full foliage with no line of sight.
It is also important to see a car accident lawyer with enough time so he or she can investigate the matter and negotiate with the insurance company before being rushed by the statute of limitations, which may be close to expiring.
If you are injured in an accident in Massachusetts, call Jeffrey Glassman Injury Lawyers for a free and confidential appointment: (617) 777-7777.
Additional Resources:
Wrong-way driver causes 3-car crash on I-93 in Wilmington, May 2, 2015, WCVB Boston
More Blog Entries:

Car Crashes Into Boston Fire Station – Two Seriously Injured, August 2, 2014, Boston Car Accident Lawyer Blog