Getting involved in a motor vehicle accident with a tractor-trailer is always very dangerous. There is a strong chance that those in a motorcar will be injured when there is a crash with a semi truck. While those involved in a truck crash can be hurt in many different ways, one of the most dangerous types of accident is underride accident.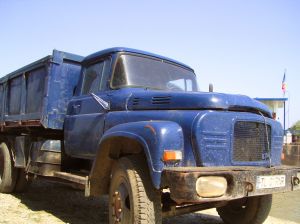 Our Boston trucking accident lawyers know that the National Highway Traffic Safety Administration (NHTSA) is not doing enough to protect the public from underride injuries. A new publication from the Insurance Institute for Highway Safety (IIHS) indicates that the risk of underride accidents may be even worse than previously believed.
NHTSA Needs to Work to Curb Underride Accidents
An underride accident happens when a car goes underneath the body of a large truck. For obvious reasons, these accidents can be extremely deadly. The car can become trapped underneath the truck; the top of the car can be badly crushed; and drivers and occupants can sustain injuries to the head or neck.
Because of the inherent risk of a car sliding under a truck, there are regulations in place designed to prevent exactly these types of accidents. The regulations require the majority of semitrailers in the United States to have special steel bars attached to the back underside of the rear trailer. If a car is pushed forward, the idea is that the car will be stopped by these bars before it slides underneath the truck and gets into an underride accident. While hitting a steel bar is going to be dangerous, it is far less risky than sliding underneath a truck. As such, these underride bars can save lives.
Unfortunately, when the bars on the semi-truck meet only the minimum guidelines set by NHSTA, there is a good chance that they won't do their jobs very well. IIHS has pointed out some problems to NHTSA, including the fact that the bars may not be strong enough and may not be large enough. IIHS has urged that NHTSA strengthen the requirements for the bars and that NHTSA also expand the reach of the regulations so that other large trucks (including dump trucks) would be required to have underride guards.
NHTSA has not yet done this. Fortunately, however, many trucks are still up-to-par anyway despite the lack of NHTSA action because Canada has had stricter guidelines in place since 2007. Since the manufacturers who are making the trucks and underride bars have to follow Canada's guidelines for trailers in use in North America, the guidelines are usually followed on all vehicles including those destined for the United States.
This is good news since it means lots of trucks meet higher standards than the minimum safety requirements by NHTSA . Many lives may be saved as a result. However, the fact that manufacturers just happen to make tractors with better underride protection is not enough to truly protect drivers. A new IIHS crash test has revealed that cars hitting the side rear of a truck are more likely to experience an underride accident. These cars can slide right under the truck at an angle.
In light of the new crash test findings, IIHS now believes NHTSA should both adopt the stronger Canadian standard for underride guards and should go further to institute requirements that can protect against these side angle underride incidents.

If you or a loved one was involved in a traffic collision in Massachusetts, call Jeffrey Glassman Injury Lawyers for a free and confidential appointment — (617) 777-7777.

Additional Resources:

Spate of Fatal Teen Crashes Highlight Need for Parental Involvement
, Boston Personal Injury Attorney Blog, March 25, 2013.