Defective cars are making their way onto our streets. And it's these cars that are putting your life in danger. Unfortunately, many consumers are not aware of these recalls until it's too late.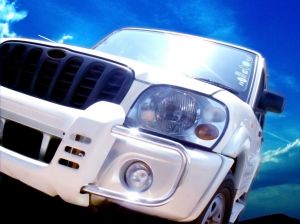 Now, officials with the National Highway Traffic Safety Administration (NHTSA) are working to close that knowledge gap. Recently, they announced plans to make sure that all motorcycle manufacturers and automakers are offering consumers a free tool that will allow them to search all recall information according to the vehicle's identification number (VIN). This plan is set to take effect next year.
"Safety is our highest priority, and an informed consumer is one of our strongest allies in that effort," said Anthony Foxx U.S. Transportation Secretary.
Our Quincy car accident lawyers understand that there are millions of vehicles recalled for defects and various safety concerns each year. In 2011, for example, there were close to 4 million Honda's (including Acura's) recalled. The big Honda car recall had to do with a driver's side airbag that inflated too hard. And when airbags don't work, lives can be lost in the event of an accident.

With the advances from the NHTSA, vehicle owners will be able to better research a vehicle they're looking to purchase and they will be able to determine if action is required to address an uncompleted safety recall. This program can be identified by the vehicle's VIN.
Yes, there are some automakers that already offer this feature. But the new rule is making sure that all automakers will offer it (starting on August 14, 2014).
But you don't have to visit the dealership. When it launches, you will also be able to get the same information on www.safercar.gov. As it stands now, car owners are limited to the kind of searchers they can complete as they're only able to search the vehicle's make and model year on the NHTSA website. Now, they will be provided with a more personal and in-depth search by using the vehicle's VIN.
Specifically, all large-volume car, motorcycle and light-truck manufacturers will be required to provide search capability for recalls that are incomplete. They will also be required to tell the NHTSA about their specific crash avoidance systems and propulsion systems that are equipped on each vehicle. This information is to help the NHTSA to locate defect trends with these new technologies.
Why Safe Autos Play Such An Important Role In Our Safety:
-Each year, there are about 30,000 people who are killed in traffic accidents.
-In the U.S., the most debilitating injuries can be contributed to auto accidents.
-More people under the age of 34 die in the U.S. because of auto accidents — more than any other cause.
-Every year, it's estimated that traffic collisions cost this country a total of close to $250 billion dollars in medical and insurance costs and lost worker productivity.
If you or someone you love has been injured in a car accident in the Boston area, contact Jeffrey S. Glassman for a free and confidential appointment to discuss your rights. Call (617) 777-7777.
More Blog Entries:
NHTSA Investigates Post-Crash Fire Risks of Chevy Volts Sold in Massachusetts, Nationwide, Boston Car Accident Lawyer Blog, December 9, 2011
NHTSA to Rate 2012 Vehicles and Their Ability to Protect Occupants, Boston Car Accident Lawyer Blog, November 4, 2011