A new, interactive program, Distractology 101, will be used to inform newly licensed drivers about the dangers of distracted driving. This new program is being offered through Partners Insurance Group. The program will take place next in Swansea, Mass. from August 29th through September 2nd. Officials believe this program is a necessity as it can help to reduce the number of fatal car accidents in Massachusetts that report the involvement of a distracted driver. Approximately 6,000 people are killed on our roadways every year because of driver distraction, according to South Coast Today.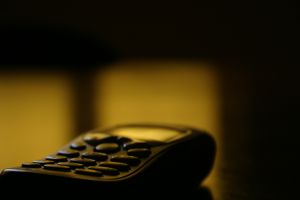 "Drunk driving was the first epidemic," said chairman, president and CEO of the Arbella Insurance Group, John Donohueand. "Those numbers went down because of education efforts, not just tougher laws."
Our Boston car accident attorneys understand how many distractions drivers face on the road each day. Distractions can include cell phones, texting, other passengers, the radio and eating, just to name a few. Unfortunately, many drivers admit to texting behind the wheel. What this program would be able to teach them is that drivers who text are 23 percent more likely to get into a car accident. A number of studies have concluded that this driving behavior is equivalent to driving while legally drunk.
Don't worry about finding your way to class because the program is held in a 36-foot-long, yellow mobile classroom. The classroom comes equipped with driving simulators that allow newly licensed drivers to get a sneak peek into the dangers of distracted driving. This technology aims at creating a new generation of safe drivers.
Distractology 101 look to put approximately 10,000 newly licensed drivers through this program.
The driving simulators were created by UMass Amherst. The simulators will be open for participants throughout a number of communities throughout the Massachusetts and Rhode Island area through 2014.
According to professor and department head at the UMass Amherst College of Engineering, Dr. Donald L. Fisher, a driver's first month on the road is one of the most dangerous times. During this time they're about six times more likely to be involved in a fatal accident. He and the College of Engineering teamed up in the creation of this simulator to help reduce the risks of accidents for these new drivers by nearly 40 percent.
Drivers are able to engage in three types of distractions while driving:
-Visual: When a driver takes their eyes off the road.
-Manual: When a driver takes their hands off the wheel.
-Cognitive: When a driver takes their mind off what they're doing — driving!

If you or a loved one has been involved in a car accident with a distracted driver in Massachusetts, contact the car accident lawyers at Jeffrey Glassman Injury Lawyers for a free and confidential consultation to discuss your rights. Call 877-617-5333.
More Blog Entries:
U.S. DOT Targets Telematics Detroit 2011 to Raise Awareness of Car Accidents in Boston and Elsewhere
June 17, 2011
The NTSB Releases Most Wanted Drivers List – Includes Boston Drunk Drivers
July 8, 2011