At a conference in Waltham this week U.S. Transportation Secretary Ray LaHood announced a multiple-agency partnership that aims to develop technology that will prevent drunk drivers from getting behind the wheel. The technology could someday reduce or eliminate the risk of Boston car accidents caused by drunk drivers.
The Driver Alcohol Detection System for Safety (DADSS) – a five-year $10 million initiative – will explore both touch-base and breath-based blood-alcohol analysis applications capable of evaluating impairment and preventing intoxicated motorists from driving. It is anticipated that integrating such technology as a standard or optional accessory in vehicle manufacturing will be available within the next decade.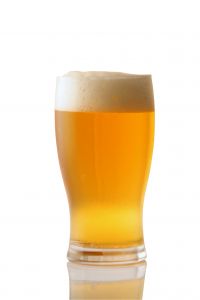 "What we're doing is developing technology that won't interfere with sober drivers, will require virtually no maintenance or upkeep and have such precision that it only stops a driver when their blood alcohol content is .08 BAC or higher, which is the illegal limit for drunk driving in every state," said Shane Karr, V.P. for Federal Government Affairs at the Alliance of Automobile Manufacturers.
Our Boston personal injury lawyers frequently report on the risks of drunk driving — nationwide one-third of all fatal accidents involve alcohol. Somewhere in America someone dies from a drunk driving accidents every 45 minutes.
According to the National Highway Traffic Safety Administration, drivers with a BAC of .08 or higher the time of a fatal car accident are eight times more likely to have been previously arrested for driving while intoxicated than sober drivers linked to fatal wrecks. "Drunk driving continues to be a national tragedy that needlessly claims the lives of thousands of people on our highways each year," said Secretary LaHood. "We need to put an end to it."
Our Boston car accident attorneys know this is a topic of special interest for Massachusetts drivers familiar with "Melanie's Law" – enacted in 2006. Thirteen-year-old Melanie Powell, for whom the law is named, was killed in 2003 by a second-conviction drunken driver, the Patriot Ledger reports. It is her namesake law that imposes stricter penalties and restrictions and heavier fines for those convicted of drunk driving. It also permits state officials to have access to a driver's entire driving record.
Among other things, Melanie's Law requires habitual drunk driving offenders to install an ignition interlock device, a template technology similar to what DADSS is developing. Ignition interlock devices operate essentially like a breathalyzer. Before a car with an IID can be started, the driver must exhale into the device. If a breath-analysis indicates a BAC of .02 or higher, the IID prevents the car from being started.
Upon installation of a IID, a multiple-offender driver may get their license reinstated with a "Z" restriction. The "Z" designation indicates to law enforcement that the license-holder is a multiple OUI offender and may only drive a vehicle with an installed, functioning, IID. According to the Registry of Motor Vehicles, more than 4,000 ignition interlock devices have been installed since the program went into effect on Jan. 1, 2006.

The Massachusetts car accident attorneys at Jeffrey Glassman Injury Lawyers, LLC know that being involved in a serious or fatal Massachusetts traffic accident can be among the most trying experiences of a lifetime. If you or someone you love has been injured or killed in a Boston car accident, call us at 1.877.617.5333 or email us to schedule a free initial consultation.