Safety features have been evolving since the invention of the automobile. From new designs to seat belts and anti-lock brakes, manufacturers, legislators, and public health advocates have emphasized the importance of safety in automobiles. Now technology is playing a role and having an impact on how safe a vehicle is for passengers, as well as other vehicles sharing the road.
While older safety features focus on preventing injury in the event of an accident, safety technology focuses overall accident prevention. Safety analysts project that this is an important shift from "passive safety" features, which intend to keep passengers safe in the event of an accident, to more active technology which aims to stop accidents before they happen. Our Massachusetts car accident lawyers are dedicated to public safety and in aiming to prevent future collisions and injuries. We are also committed to staying abreast of new technology that aims to meet these goals.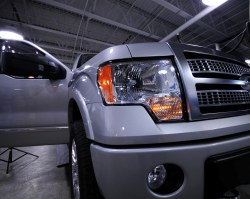 According to reports, the Department of Transportation was recently sued by public interest groups for failing to pass requirements that all new cars have rear-view cameras. Safety experts assert that this technology can prevent rollovers and other accidents so that drivers can see what is behind them before they back up. This is one of many safety features installed in new vehicles, which takes a preventative approach to passenger safety.

Back-up cameras will prevent reverse collisions as well as "backover" accidents, which cause approximately 300 deaths per year, according to the National Highway Traffic Safety Administration. Of these accidents, 44 percent involve children under the age of five. Back-up cameras are especially critical for large vehicles which can make it difficult to see small children, including mini-vans and SUVs. Despite urging from public safety advocates, the NHTSA and the DOT have delayed the ruling that new cars must have backup cameras. Primarily, this is because automobile manufacturers have objected to the overall expense of the product and the potential loss of profits. The lawsuit, filed by the Consumes Union and Public Citizen, is aimed at speeding up the requirement for cameras.
In addition to back-up cameras, there are also new features and systems that are able to sense imminent collisions and warn drivers of an impending accident. Some of these features will trigger an automatic brake to prevent the accident. Once just a feature for luxury cars, mid-priced cars and SUVs will now be equipped with systems to warn drivers of an imminent crash. In more advanced versions of this feature, automatic brakes will react to the sensors to stop a crash from happening. Some safety experts believe that this is the most essential safety technology since seatbelts and the invention of rollover avoiding systems. This feature will be particularly advantageous in preventing the serious injuries arising from pedestrian accidents.
When shopping for a new vehicle, remember that added safety features can help to prevent an accident and protect your loved ones from injury. While you may pay more for safety systems up front, the investment can prevent accidents that lead to personal or property damage. Make sure to check ratings systems to research which systems offer the best features for their cost.
If you or someone you love has been injured in a car accident in the Boston area, contact Jeffrey S. Glassman for a free and confidential appointment to discuss your rights. Call (617) 777-7777.
More Blog Entries:
NHTSA Investigates Post-Crash Fire Risks of Chevy Volts Sold in Massachusetts, Nationwide, Boston Car Accident Lawyer Blog, December 9, 2011
NHTSA to Rate 2012 Vehicles and Their Ability to Protect Occupants, Boston Car Accident Lawyer Blog, November 4, 2011