The National Transportation Safety Board (NTSB) recently made several critical safety recommendations. The letter urged the National Highway Traffic Safety Administration (NHTSA) to adopt the proposed regulations in order to make the roads safer by reducing the risk of truck collisions.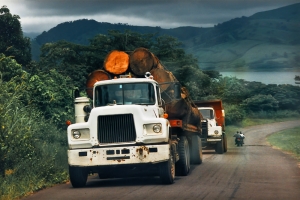 Truck accidents are typically among the most serious collisions that occur, and preventing these types of crashes needs to be a top priority. Truckers also need to do their part to prevent collisions. If an accident happens because of a careless trucker, a Boston truck accident lawyer can help victims or their family members to pursue a claim for compensation.

NTSB Recommendations on Tractor Trailer
The NTSB's recommendations apply to large commercial vehicles with a gross vehicle weight rating of 10,000 pounds or more. The recommendations apply to tractor-trailers including both semi-trailers and full-trailers.
The recommendations address four key areas:
Mitigation of blind spots so that truckers do not injure other drivers, passenger vehicle occupants, motorcyclists, bicyclists or pedestrians as a result of failure to see them. Research revealed that as many as 20 percent of truck collisions occurred when drivers of large trucks had to use their mirrors to complete maneuvers. Enhanced mirror systems could help to reduce these types of accidents.
Prevention of underride accidents from the side, which can cause injury to occupants of passenger cars when the vehicle slides underneath the body of a tractor trailer from either the left or the right side. Side underride guards could help to prevent this from occurring. A 2009 project funded by the European Commission tested a side underride guard and found the guard to be effective. U.S. studies have also shown that a side guard could prevent passenger compartment intrusion and reduce the risk of injury to the head, chest, neck and femur.
Prevention of underride accidents that can cause injury to occupants of passenger cars if the vehicle slides underneath the body of the tractor trailer in the rear of the trailer. In response to research conducted in 2010 and 2011, the Insurance Institute for Highway Safety requested that 1998 rear underride guard standards be upgraded to increase the strength of the guards and require the guards be redesigned to protect motorists in off-set collisions.
Improvement of traffic safety data related to tractor-trailers involved in collisions. Police reports currently provide insufficient information after tractor trailer crashes. VIN numbers can be decoded to indicate trailer manufacturer, model and year in order to provide additional details about crashes.
Based on identifying these key problems, the NTSB recommended that the NHTSA:
Require newly manufactured trucks with a weight rating of over 26,000 pounds be equipped with visibility enhancement systems.
Require newly manufactured trucks to have side underride protections.
Revise requirements for rear underride protection systems for newly manufactured trucks.
Add trailer VIN number details to the Fatality Analysis Reporting System database.
These tips could help to reduce truck collisions and make the roads safer for all motorists.
Contact Jeffrey S. Glassman for a free and confidential appointment to discuss your rights. Call 888-367-2900.
More Blog Entries:
New Mothers at Risk of Distracted Driving Accidents, Boston Car Accident Lawyer Blog, January 2, 2014