Earlier this year, nearly 700 students at Woburn High signed a pledge to stop text messaging behind the wheel of a motor vehicle. This pledge was all a part of a program that was launched by both Middlesex DA Gerry Leone and AT&T to help keep teens safe from distraction-related car accidents in Massachusetts, according to the Boston Herald.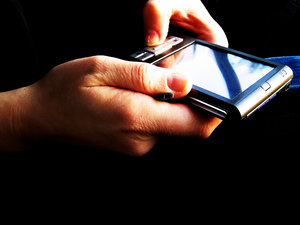 "Car crashes are the number one cause of death for young people ages 15-24. I want to commend AT&T for their leadership in this area, and look forward to our continued partnership on this important preventative program, so that we can attempt to change this troubling trend and sobering statistic," said Leone.
Our Boston car accident attorneys understand teen texting and driving is a serious issue. These drivers' fatality statistics are getting national attention, too. Recently, the U.S. Department of Transportation (USDOT) launched its "OMG" public service announcement (PSA) campaign. The purpose of the new campaign is to try to raise awareness in these young drivers about the dangers of texting while driving.
The "OMG" campaign consists of two difference PSAs that are airing through December at nearly 550 Regal Cinema theaters on more than 6,500 movie screens, on pump-top screens and gas station that are owned by Outcast PumpTop TV and on Distraction.gov.
"Teen drivers are particularly vulnerable to distracted driving…we are making an extra effort to ensure they understand the dangers (of texting while driving)," said U.S. Department of Transportation's Secretary Ray LaHood.
The holiday season is here and our teenage drivers will be able to enjoy time away from school on winter break and will be hitting our roadways in full force. We all know that our teens like to stay connected with one another, via text messaging and social networking, but it's important to remind these young, inexperienced drivers that this behavior can be deadly when done at the wheel.
To help get the message across, the USDOT has thrown in some popular short-hand text lingo in the new PSAs, including "L8R" and "LOL."
Greg Dunn, COO and Presidents of Regal Entertainment Group, says that both the company and himself are thrilled to be able to partner with the USDOT to help to raise awareness and to encourage safe driving habits among these young drivers during the holiday season and beyond. He feels that by using movie screens, websites and gas station televisions, we can effectively reach the young, on-the-go audience.
Currently, drivers in Massachusetts who are under the age of 18 are prohibited from using a cell phone while driving. Drivers of all ages have been prohibited from texting behind the wheel, according to the Governors Highway Safety Association.
In 2010, there were approximately 3,100 people killed in distraction-related accidents. As the holiday traffic flows in, drivers are urged to remain cautious and careful at the wheel. No text message is worth a life. Drive safely and Happy Holidays!

If you or your teen driver has been injured in a distraction-related car accident in the Boston area, contact Massachusetts Personal Injury Lawyer Jeffrey S. Glassman for a free and confidential appointment to discuss your rights. Call (617) 777-7777.
More Blog Entries:
Massachusetts Older Drivers Staying Home Reduces Risks of Car Accidents in Boston This Holiday Season, Boston Personal Injury Attorney Blog, December 5, 2011
Recent String of Massachusetts Pedestrian Accidents Highlights Risks through Holidays, Boston Personal Injury Attorney Blog, November 21, 2011