With Daylight Saving Time, the sun sets sooner and the day turns to night quicker. Nighttime hours are a common backdrop for drowsy driving-related car accidents in Massachusetts. To help raise awareness about the dangers of sleepiness at the wheel, the National Safety Council and the AAA Foundation for Traffic Safety have teamed up for this year's Drowsy Driving Prevention Week, going on all this week through Saturday. During this time, these organizations are looking to educate drivers about the dangers, risks and consequences of drowsy driving.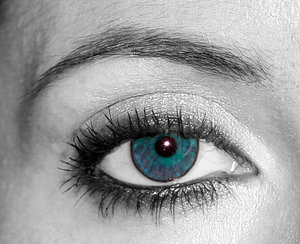 A recently released study from AAA concluded that although more than 95 percent of surveyed drivers said that drowsy driving was completely unacceptable, more than a third still admitted to driving while they were so tired that they could barely keep their eyes open at least once in the last 30 days.
Our Boston car accident lawyers understand that one out of every six fatal car accidents involves a drowsy driver. One out of every eight injury car accidents reportedly involves a drowsy driver. Drivers age 16 to 45 admitted to driving while drowsy at least once or twice a week. Experts believe that these statistics are probably a lot higher because a driver involved in an accident is likely hesitant to admit that he or she was drowsy.
"People know that they shouldn't text or drink when they drive, and that's great," says David Cloud, CEO of the National Sleep Foundation. "However, many don't realize that driving while drowsy is also very dangerous."
A majority of fall-asleep accidents occur on high-speed roadways, such as highways and interstates. When driving drowsy, it is not unlikely to fall into 3- or 4-second time slots of microsleep. If you're traveling at 65 mph, you could travel the entire length of a football field without ever even knowing it.
How does drowsy driving affect drivers?
-It can slow reaction time.
-It can impair your ability to see the roadway effectively.
-It can delay your ability to process information.
-It can cause lapses in judgment.
Signs of a sleepy driver:
-Feeling irritable, aggressive or restless.
-Yawning a lot.
-Missing traffic lights, turns, exits or road signs.
-Being unable to remember the last couple of miles driven.
-Swerving in and out of lanes.
-Having a difficult time keeping your head up.
-Daydreaming.
-Having a tough time focusing.
-Blinking excessively.
-Having heavy eyelids.
To help prevent a drowsy driving-related accident, you're urged to get a good night's sleep before heading out on a long car ride. You should never be on the road during times when you'd normally be sleeping. Stop and stretch every two hours or every 100 miles. Drivers who travel with a passenger are 50 percent less likely to be involved in a drowsy driving-related car accident. One of the most common mistakes made is that drivers attempt to push through the sleepiness. Nothing could be more dangerous.

If you or someone you love has been involved in a Boston car accident with a drowsy driver, contact Boston Injury Attorney Jeffrey S. Glassman for a free and confidential appointment to discuss your rights. Call 877-617-5333.
More Blog Entries:
NHTSA to Rate 2012 Vehicles and Their Ability to Protect Occupants, Boston Car Accident Lawyer Blog, November 4, 2011
Snowstorm Provides Peek into Winter Forecast and Risks of Car Accidents in Massachusetts, Boston Car Accident Lawyer Blog, November 1, 2011