AT&T is launching the "It Can Wait" campaign which aims to teach motorists about the dangers of text messaging while driving, the Examiner reported.
Our Boston car accidents lawyers frequently discuss the dangers of distracted driving caused by cell phones and text messaging. The National Highway Traffic Safety Administration reports about 5,000 deaths and 500,000 injuries are caused each year in car accidents involving distracted drivers.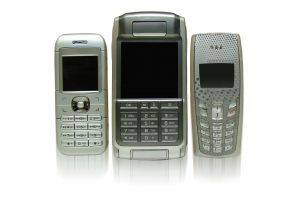 While cell phone companies have long since moved away from marketing the devices as "car phones" — as they did when first introduced in a Chrysler K car at Soldier Field in Chicago in the mid-1980s — companies have become increasingly concerned about the dangers their products create when used by drivers who should be paying attention to the road.
The "It Can Wait" campaign includes a 10-minute documentary featuring a teen killed the day before her high school graduation and another teen who killed a bicyclist while texting "lol."
The documentary is being distributed to politicians, government agencies, educators, students and safety organizations.
"This documentary is a raw look at the reality and hazards of texting while driving, and we hope it will make wireless customers think twice before pulling out their cell phones in the driver's seat," said Cathy Coughlin of AT&T. "As a global telecommunications company, it is our responsibility to bring these risks to light."
The campaign also features a Facebook application, including a pledge not to text and drive that has been taken by about 22,000 consumers since it launched in March 2010.
Teen are at highest risk of distracted driving accident stemming from cell phone use or text messaging. A Pew Internet & American Life Project report recently found more than one-fourth of teens ages 16 or 17 had admitted to texting while driving and nearly half had made calls on their cell phone while driving.
More information on the "It Can Wait" campaign is available here.

If you or a loved one has been seriously injured or killed in a Massachusetts car accident, contact Boston Injury Lawyer Jeffrey S. Glassman for a free and confidential appointment to discuss your rights. Call 877-617-5333.