Safety advocates hope new mandatory training for underage riders will help reduce the risk of serious and fatal Massachusetts motorcycle accidents involving teenagers.
Massachusetts Governor Deval Patrick signed the new law requiring riders ages 16 to 18 to take the course before applying for a junior license.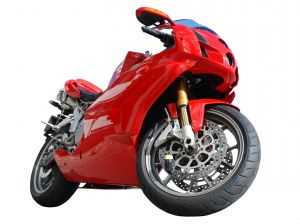 Dubbed "Ryan's Bill," the measure is named for a Brockton teen who was killed in an accident, according to the Milford Daily News. It had the support of safety and riding advocates, including the Massachusetts Motorcycle Association.
The association reports that about 1 in 4 fatal motorcycle accidents involve riders under the age of 21 and more than half of all fatal crashes involve riders with no formal rider safety training.
Before the new law, young riders needed only to pass a vision test and a written examination. The motorcycle association said the safety courses will be available in more than a dozen locations across the state.
The National Highway Traffic Safety Administration reports 5,290 riders were killed in accidents nationwide in 2008 and more than 96,000 were injured. Motorcycle accidents in Massachusetts killed 41 riders that year.
The law is named for Ryan Orcutt, who was 16 years old when he died in a motorcycle accident.

If you have been injured in a Boston motorcycle accident, contact Massachusetts Injury Lawyer Jeffrey S. Glassman for a free and confidential appointment to discuss your rights. Call 877-617-5333.