Backup cameras may not be a part of all cars as soon as we thought. Recently, the National Highway Traffic Safety Administration (NHTSA) decided that it was going to postpone the creation of a rule that would have required these devices in all new cars, trucks and SUVS by at least 2014, according to CNN Money. Why, you might ask? The NHTSA says that it needs further data and study analysis before making this kind of regulation. Critics say federal watchdogs are bowing to auto manufacturers, which have complained about the $200 price tag.
These cameras were initially proposed by the NHTSA to help reduce the risks of backover car accidents in Boston and elsewhere. These types of accidents kill about 230 people and injure and additional 20,000 every year. Children and elderly are the ones who are most at risk for these types of accidents. Children under the age of 5 account for about 45 percent of these accidents while residents over the age of 70 account for another 35 percent.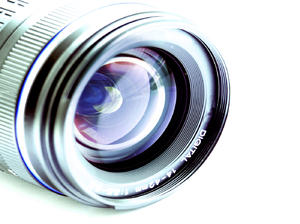 "The Department remains committed to improving rear-view visibility for the nation's fleet and we expect to complete our work and issue a final rule by December 31, 2012," said the NHTSA.
Our Massachusetts personal injury lawyers remember when this proposal was initially announced by the NHTSA. Under this original proposal, drivers would be required to see what is directly behind their vehicle whenever it's in reverse. These cameras would be especially important in trucks and SUVs because they have much bigger blind spots than passenger cars. Under the original proposal, 10 percent of cars that were sold would have to comply with the new standard by 2012, then 40 percent by 2013 and then 100 percent by 2015.
Cars aren't quite off the hook though. As consumers increase their demands for aerodynamic vehicles to help save at the pump, the blind spots on these vehicles are growing with every model.
According to Ami Gadhia, with Consumers Union, every car, truck and SUV has the same blind spot — the blind spot right behind the bumper. This blind spot can range from 5 feet to 60 feet. What is lost in these blind spots is in serious danger, whether it is a fire hydrant, an animal or even a person.
The rear-view camera has already found its way into some cars on our streets, starting with luxury cars. With this technology, drivers can see what is directly behind their vehicle by using a small screen in their dash board or center counsel.
The rule was first passed in 2007. It's called the Cameron Gulbransen Kids Transportation Safety Act. This Act was named after a 2-year-old child who was backed over and killed while playing in their own driveway. The father was the driver of that reversing vehicle.
The NHTSA says that this regulation could help to save more than 100 lives every year. It could also help to prevent nearly 10,000 injuries.
The NHTSA estimates that there will be nearly 17 million vehicles sold in 2014. It also estimates that it would cost approximately $2 billion to equip all of these vehicles with the live-saving technology. Some are arguing that the costs are too high while others are arguing the rate of fatality is too high.

If you or someone who is close to you has been injured or killed in a Massachusetts car accident, contact Jeffrey Glassman Injury Lawyers to schedule a free and confidential appointment to discuss your rights. Call 877-617-5333.
Additional Resources: