A 19-year-old passenger from Dedham was recently identified by a state medical examiner as the teenager who was killed in a single-car crash on Route 202 on early Sunday morning. According to the Monadnock Leger-Transcript, another 19-year-old was behind the wheel when the loss control of the vehicle while heading northbound on Route 202. His vehicle crossed over into the southbound lane of the road and drove straight into the woods. The teenage passenger died of blunt force trauma. It all happened shortly after 4:30 a.m. A second passenger was treated and released.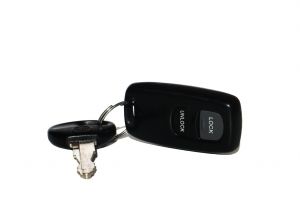 Our Dedham car accident lawyers understand that it's that time of year again — when teens are back in school and twenty-somethings are back on their college campus. With this comes long nights of studying and even longer nights of partying. Unfortunately, this comes with some serious risks for car accidents.
According to the National Highway Traffic Safety Administration (NHTSA), there were close to 2,000 drivers between the ages of 15 and 20 who were killed in traffic accidents in the U.S. in 2011. Drivers age 20 to 25 follow at a close second.

Today is the perfect day to talk with the teenage and twenty-something drivers in your family. Make sure you read the following safety tips and make sure that everyone in your household is following along:
-Get some rest: According to recent studies, driving while drowsy can cause the same dangerous effects as driving while intoxicated. It can decrease your reaction time, hinder your vision and can increase your risks for an accident. Make sure you are prioritizing a good night's rest when the school year begins.
-Be the early bird: Running late for school can put added pressure on stressed out adolescents; teens have less impulse control so being late can contribute to speeding, tailgating and weaving through traffic to make up for lost time. Try to leave 10 minutes earlier than you need to and allow ample time for delays.
-Buckle that belt: Close to 60 percent of young drivers who were involved in fatal accidents were not wearing a seat belt at the time of the accident. Teenagers buckle up much less often than teens. Make sure that everyone in the vehicle is buckled in during each and every car ride. It's your best defense against injury or death in the event of an accident.
-Curfews are cool: Most teenage car accidents happened from 3:00 p.m. to midnight. Make sure there's a driving curfew enacted in your home to keep newly-licensed drivers off the road late at night.
-Ignition goes on, cell phones go off: Cell phones and other electronic devices are some of the most common causes of car accidents here in the U.S. Make sure your family understands the importance of safe and alert driving. Curb the distractions and arrive alive.
-No drinking: Although not old enough to legally consume alcohol, that's not going to stop everyone. Make sure that your household understands the risks and consequences of drinking and driving. This should be a zero-tolerance household rule.
If you or a loved one has been injured or killed in a traffic collision, contact Jeffrey S. Glassman for a free and confidential consultation to discuss your rights. Call (617) 777-7777 today!
More Blog Entries:
Massachusetts Traffic Safety Watch: Autumn Risks Behind the Wheel, Boston Car Accident Lawyer Blog, August 16, 2013
Teens Avoiding GDL Program Facing Higher Risks for Boston Accidents, Boston Car Accident Lawyer Blog, August 15, 2013