An 18-year-old driver was pronounced dead at the scene of a teen car accident in Massachusetts.
The driver was heading southbound on U.S. Route 1 when he drove his SUV over the rumble strip at a ramp from Massachusetts Route 128 just before 1:00 a.m. The Massachusetts State Police Department is investigating the fatal accident, according to Boston 5.
When his car traveled over the rumble strip, it flipped over. It was determined by authorities that the teen was not wearing his seat belt at the time of the accident. A section of Route 1 was closed for about two hours while investigators collected accident information. There were no other vehicles involved in the accident.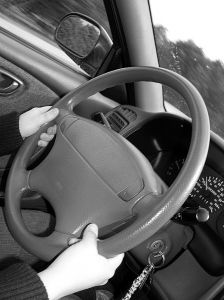 Our Boston car accident attorneys understand that newly licensed teen drivers on our roadways pose serious and fatal threats to all motorists. Many don't do it deliberately, but do it simply because they lack driving experience and knowledge. The most current data that was recently released by the National Highway Traffic Safety Administration (NHTSA) truly illustrates the dangers these young drivers face on our roadways.
According to the NHTSA, motor vehicle accidents are the number one cause of death for those who are 15- to 20-years old. In 2009 alone, more than 5,000 15- to 20-year-old drivers were involved in fatal traffic accidents. These accidents took the lives of nearly 2,500 teen drivers that year. This means that more than 10 percent of all drivers that were involved in fatal accidents in 2009 were those between 15- and 20-years-old.
Drivers of this age group made up nearly 15 percent of drivers involved in police-reported traffic accidents. There were approximately 1,337,000 police-reported accidents that involved a teen driver during that year. Teens are also more likely to die on a motorcycle than other age groups as well. In 2009, more than 500 teen motorcyclists lost their lives in traffic accidents. Another 5,000 suffered injuries because of these incidents.
Don't think that because teens aren't legally allowed to drink that they're not going to. In 2009, 33 percent of drivers in this young age group that were killed in traffic accidents were reported to be under the influence of alcohol. Nearly 30 percent of them had a blood alcohol level above the legal limit. Massachusetts witnessed nearly 50 teen deaths on our roadways in 2009 alone.
Parents are encouraged to enforce the following safety tips to help keep their teens safe behind the wheel:
Ride along with your teen. Provide them with positive criticism. You may be the most influential person on your teen's driving habits.
Set rules. Make sure they limit their number of passengers. Passengers serve as a dangerous distraction to all drivers.
Require they put down the cell phone behind the wheel.
Consider a curfew.
Talk to your teen about the dangers of drinking and driving.
Ask your teen to check in when they get to their destination and too let you know when they're leaving.
Set a good example. Follow all the driving rules you set forth for them while they're riding along with you.
Create a parent-teen driving contract to solidify these rules.

If you or a loved one has been in a car accident in the Boston area, contact Massachusetts Car Accident Attorney Jeffrey S. Glassman for a free and confidential appointment to discuss your rights. Call (617) 777-7777.
More Blog Entries:
AAA Offers Teen Driving Info in Massachusetts to Reduce Number of Teen Car Accidents in Boston, Boston Car Accident Lawyer Blog, June 16, 2011
100 Deadliest Days for Teen Car Accidents in Boston, Boston Car Accident Lawyer Blog, June 1, 2011