This week may seem like it's a little longer than usual. Many residents are feeling this way because of the recent change to daylight saving time. As we recently turned our clocks ahead an hour, we'll be experiencing increased risks for drowsy driving accidents in Braintree and elsewhere throughout the state. According to The Washington Post, drivers are asked to be extra careful on our roadways, especially during early morning commutes, and to make sure they're well-rested before jumping behind the wheel.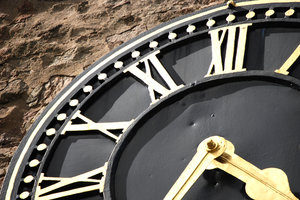 The AAA Foundation for Traffic Safety reports that about one out of every six fatal car accidents is caused by a drowsy driver.
Our Boston personal injury attorneys understand that drowsy driving car accidents are preventable, but not in the ways you may think. Many drivers think that some caffeine, an open window and some loud music is a sure way to cure drowsy driving. There's nothing further from the truth. These "solutions" may offer temporary relief, if any, and still leave drivers just as vulnerable to microsleeps, which are little bursts of sleep behind the wheel. Most drivers don't even notice these microsleeps — until it's too late.
A study from the National Sleep Foundation concluded that roughly 60 percent of drivers (or nearly 170 million people) admit that they've driven a vehicle while experiencing side effects of drowsiness at least once in the last year. Over a third of these drivers (or nearly 15 million people) admitted that they were so drowsy that they actually fell asleep behind the wheel. Of those people, 15 percent of them said that they've done this in the last month. About 4 percent of these drivers (more than 10 million people) admitted that they got into an accident or experienced a near-accident at least once because they dozed off behind the wheel.
Signs that you're too sleepy behind the wheel:
-Having a tough time keeping your eyes open.
-Having a tough time focusing.
-Having trouble remembering the last few miles that you drove.
-Accidentally driving passed your exits.
-Overlooking traffic signs and signals.
-Yawning a whole lot!
-Drifting in and out of lanes.
-Unknowingly tailgating.
-Having feelings of restlessness or irritability.
To help reduce the risks of a drowsy driving accident, before heading out you should:
-Make sure you get enough sleep the night before. Try to get seven to nine hours of sleep.
-Make sure that you schedule appropriate breaks throughout your journey. Plan to take a break every 100 miles you travel or at least every two hours.
-Bring a friend. Having a passenger is an excellent way to avoid drowsy driving. You can switch driving responsibilities if you start to feel sleepy behind the wheel.
-You shouldn't take any sedating medications or drink any alcohol before hitting the road. Ask your doctor if any of your medications will affect your ability to drive.

If you or someone who is close to you has been injured in a car accident in Braintree or elsewhere in the state of Massachusetts, contact Boston Injury Lawyers Jeffrey S. Glassman. Our firm offers free and confidential appointments to discuss your rights. Call 877-617-5333.

More Blog Entries:
Risks of Backover Accidents in Boston and Elsewhere Increase as NHTSA Pulls Backup Camera Proposal, Boston Car Accident Lawyer Blog, March 7, 2012
New App to Help Prevent Car Accidents in Boston?, Boston Car Accident Lawyer Blog, March 4, 2012