While daylight savings time signals the beginning of spring and longer hours in the evening, reports indicate that setting clocks forward can increase the risk of traffic accidents. Research shows that the sudden reduction in sleep can make humans more prone to health risks and accidents. This spring, be wary of the impact of how lost sleep can impact driving ability and remember that other drivers on the road may be suffering from lack of sleep as well.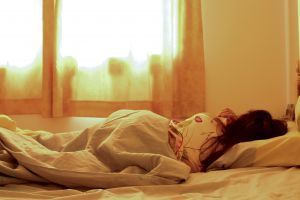 The loss of sleep is widely known to reduce driver response time and abilities when on the road. Driver fatigue has been linked to thousands of catastrophic and deadly accidents. Our Boston car accidents attorneys are dedicated to protecting the rights of victims and in reducing the number of accidents on the road. We are also committed to raising awareness to improve driver safety and prevent car-related injuries and fatalities.

A study published in Neuroscience Letters found that the quality of sleep actually decreases after clocks spring forward. In addition to a reduction in the quality of sleep, studies show that people spend less time sleeping. This has led to decreased productivity at work, according to the Journal of Applied Psychology and an increased number of workplace accidents and injuries.
The general reduction in sleep and alertness has also increased the number of car accidents after Daylight Savings. Reports indicate that traffic accidents spike 8 percent the Monday following Daylight Savings Time. The overall reduction in sleep could also reduce driver alertness and result in an increase in accidents after clocks are set forward. To prevent driver fatigue, motorists should always be sure to get a full nights rest. If you suspect that you are too tired to drive, consider waiting until you are fully rested. Be sure that you have had your coffee and are fully alert before getting behind the wheel.
Lack of sleep and stress can result in driver fatigue and an increase in accident rates. It can also impact our health. According to The American Journal of Cardiology, there is a spike in heart attacks the week after clocks are set forward. The risk of heart attack goes up by 10% on the Monday and Tuesday following Daylight Savings Time. There are many possible reasons for the jump. Some health experts point to the stress associated with loss of sleep and others point to an increased amount of inflammation. Though researchers cannot pinpoint specifically the spike in heart attacks, they are finding that Daylight Savings does have an effect. Daylight Savings has the opposite effect in the "Fall Back" season where clocks are set back an hour. According to Harvard Health Publications, getting an extra nights' rest reduces the rate of stress and heart attacks.
As reports clearly show, the lack of sleep can impede a driver's abilities. Daylight Savings time is another time in the year that motorists should be more wary of driver fatigue before they get behind the wheel. If you were involved in an accident you believe was caused by driver fatigue, you may be entitled to significant compensation. Drivers should always be rested and be wary of other drivers who could be effected by a lack of sleep.
If you were involved in a Boston car accident, contact Jeffrey S. Glassman for a free and confidential appointment to discuss your rights. Call (617) 777-7777.
More Blog Entries:
Wearing Headphones Increases the Risk of Accidents, Boston Car Accident Lawyer Blog, March 13, 2014.
Distractions Endangering Teen Drivers More Than Older Motorists, Boston Car Accident Lawyer Blog, January 25, 2014