Our state was one of the lucky ones to receive a $20,000 Ford DSFL grant to educate young drivers on ways to help reduce their risks of a teen car accident in Massachusetts. This grant will be used to conduct driving courses, driving simulations and other learning programs for newly-licensed drivers. New York, Maine and Missouri were the other states to receive the grant, according to Governors Highway Safety Association.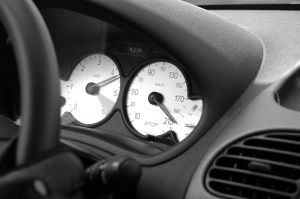 These grants offer states another way to supplement funding for events during National Teen Driver Safety Week, which has been held during the third week of October since 2007.
As traffic crashes continue to be the number one cause of death for our teens, our Boston car accident attorneys ask that parents use this time to sit down and talk with their young drivers and discuss the importance of safe-driving habits. In 2009 there were approximately 730,000 drivers age 15 to 18 involved in police-reported accidents throughout the country.
The AAA Foundation for Traffic Safety recently finished a study to find out exactly why these young drivers are at such high risks for accidents. According to the study's findings, roughly 70 percent of teen-involved accidents were caused by three main causes: driver inattention, failure to yield and speeding. As a matter of fact, teen drivers are more likely to get into an accident during their first 30 days of unrestricted driving than during any other time behind the wheel.
The study used footage obtained from cameras that were installed in the vehicles of newly-licensed drivers in North Carolina. Most of the accidents that were recorded happened while making a left-hand turn. Data concluded that teen drivers reduced their risks of an accident as they gained more experience behind the wheel. For this reason, parents are urged to continue riding along with their young driver long after they receive an unrestricted license to help ensure they're making smart choices behind the wheel.
"We know that young drivers' crash rates decrease quickly as they gain experience," said Peter Kissinger, the President and CEO of the AAA Foundation President.
Researchers concluded that while teens drove with a parent or guardian with a learner's permit, they were oftentimes taken on drives along familiar roads on routine trips while driving conditions were fair. These conditions do nothing to help teach your teen about the real-life dangers they'll face on our roadways without the help of a licensed driver.
Parents are urged to take children out driving in a variety of conditions. Consider taking them out in the rain, in the snow, in busy traffic, on highways, through residential areas, during the daytime and during the nighttime. You want to get them acclimated to driving in as many conditions as you can.
Parents are also urged to talk to teen drivers about the important of obeying traffic lights, distracted driving and the affect of passengers as they were the most commonly-recorded dangers recorded in the AAA study.

If you or your teen driver has been involved in a car accident in Massachusetts, contact the car accident lawyers at Jeffrey Glassman Injury Lawyers for a free and confidential consultation to discuss your rights. Call 877-617-5333.
More Blog Entries:
Westwood Car Accidents Commonly Blamed on Road Design, Boston Car Accident Lawyer Blog, October 12, 2011
Parents Urged to Teach Teens Vehicle Maintenance Skills to Help Prevent Car Accidents in Massachusetts, Boston Car Accident Lawyer Blog, October 9, 2011