According to the National Safety Council (NSC) and the Allstate Foundation's "License to Save" report, strict graduated driver licensing (GDL) systems produce fewer fatal teen car accidents in Boston and elsewhere. If all states were to implement a strict GDL system, roughly 2,000 lives could be saved every year. In addition to the preservation of lives, the country could save nearly $14 billion a year.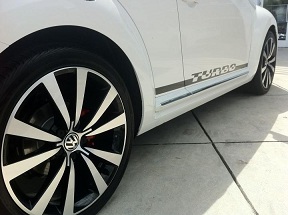 The report came about just as Congress prepares to consider re-authorization of highway and infrastructure spending. This is legislation that in recent years has generally included bold public health and safety measures.
Our Boston car accident attorneys understand that teen drivers have a higher accident rate than older drivers. As a matter of fact, the young the driver the higher the accident rates. Drivers who are 16-years-old have an accident rate that is two times greater than drivers who are 18- and 19-years-old and roughly four times higher than that of older drivers.
What a GDL can provide for young drivers is driving experience through stages. They learn to drive with the supervision of more experienced drivers in driving situations that are less risky. Some of the most comprehensive GDL programs limit nighttime driving, limit the number of passengers allowed in a vehicle with these inexperienced drivers, limit cell phone and text message device use, require mandatory driving practice time, have a minimum age of 16-years-old for a learner's permit and an 18-years-old age limit for full licensing. In some states that have enacted these strict laws, reductions in accidents have reached as much as 40 percent.
"Teen driving deaths are a real public health crisis," said Vicky Dinges with Allstate.
From 2000 to 2009, there were more than 80,000 people who were killed in traffic accidents that involved a driver 15- to 20-years-old. Teen car accidents are the number one cause of death for teenagers across the country, according to SafeRoads4Teens.org.

Teen Car Accidents in Massachusetts:
-In 2010, more than 50 people were killed in these types of accidents in the state.
-Over the last 5 years, nearly 350 people were killed in these accidents in Massachusetts.
In Massachusetts, drivers cannot get a learner's permit until they're 16-years-old. They can get a full driver's license at age 18. A driver must have their learner's permit for a minimum of 6 months and must complete at least 40 hours of supervised practice during this time. Once a driver gets their intermediate license, a driver cannot be behind the wheel from 12:30 a.m. to 5:00 a.m. During the first 6 months of the intermediate licensing period, a driver can have no passengers under the age of 18.
Parents should stay involved in their teen's driving career long after they've been sent out on the road alone. Make sure your young driver always wears a seat belt. Seat belts can reduce the risk of being killed in a car accident by nearly 50 percent. It's also important that parents push an anti-distraction rule, too. In 2009, nearly 20 percent of all deadly car accidents for drivers under the age of 20 involved a distracted driver.

If you or the teen driver in your life has been injured in a car accident in the Boston or elsewhere throughout Massachusetts, contact Boston Personal Injury Lawyer Jeffrey S. Glassman for a free and confidential appointment to discuss your rights. Call (617) 777-7777.
More Blog Entries:
Recent Teen Car Accident in Peabody an Important Reminder of Dangers, Boston Car Accident Lawyer Blog, December 16, 2011
Officials Nationwide Launch Campaign to Reduce Risks of Teen Car Accidents in Massachusetts, Nation, Boston Car Accident Lawyer Blog, December 10, 2011