Summer means that it's time for a vacation for a lot of Americans.
Plenty of them will be making their way to the Boston area for their summer vacations. It's one of the hottest spots in the country for getaways. Unfortunately for us, that means we have to live through all of the traffic. With the increase in traffic, we see increased risks for car accidents in Boston and throughout New England.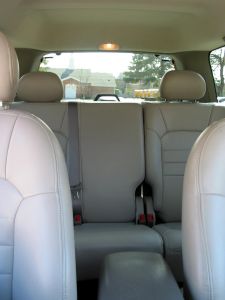 Thinking about getting out of town for your summer vacation? You're probably going to hit some congested highways, too. Traveling in the summer is not only one of the most popular, but it's one of the most dangerous times, too. The National Highway Traffic Safety Administration (NHTSA) offers some safe driving tips to help us all to navigate through the seasonal traffic.
Our Boston car accident attorneys are asking all families, from near and far, to be extra careful on our roadways. There are a few simple safety tips that all of us can take to help to prevent a potentially fatal accident. It doesn't matter if you're taking a camper, an SUV, a car or a truck, there are basic safety steps that we should all be aware of! Prevention and planning are much easier than dealing with the consequences of a breakdown, or worse yet, a highway crash.

Before you head out:
-Make sure that you check both the condition and the tire pressure of all of your tires. Worn tires and tires without enough air greatly increase your risks for an accident.
-Check out your vehicles belts and hoses. Be on the lookout for cuts, blisters or cracks in the rubber. With the summer heat it's much easier for your car's belts to snap.
-Make sure your windshield wipers work. You never know when you're going to hit rain.
-Check your coolant and consider putting some extra in your car. On a long road trip in summer heat, you'll want your cooling system functioning at peak performance to avoid the possibility of your engine overheating.
-Check out your vehicle's exterior lights. Make sure that all are working properly.
On the road:
-Keep all distractions out of the driver's seat.
-Never drink and drive. There are more than 30 deaths a day resulting from drunk driving. If you're going out drinking, make sure that you have a designated driver or another safe and sober way to get home.
-Always wear your seat belt and make sure that everyone in the vehicle is buckled in during every car ride.
We hope that everyone enjoys their summer vacation and keeps these safety tips as a top priority. Your safe and defensive driving habits may be one of your best defenses against a summer auto accident.

If you or someone you love has been involved in a car accident in Boston or elsewhere in Massachusetts, contact Boston Injury Lawyer Jeffrey S. Glassman. Our law firm offers free and confidential consultations to discuss the rights and the cases of accident victims. Call 877-617-5333 to set up your free appointment today.
More Blog Entries:
Four Injured in Teen Car Accident in Foxborough, Boston Car Accident Lawyer Blog, June 21, 2012
New Technology Curbing Car Accidents in Boston and Elsewhere?, Boston Car Accident Lawyer Blog, June 17, 2012