As we recently reported on our Boston Car Accident Lawyer Blog, the number of travelers that will be on our roadways during the holidays is expected to be greater than the number of travelers from the previous year. We recently told you that more than 92 million people from across the country will be making a journey of 50 or more miles away from their home to celebrate this year's holidays. This illustrates a nearly 2 percent increase from 2010's travel numbers. The increase in travelers will in turn increase your risks for a traffic accident.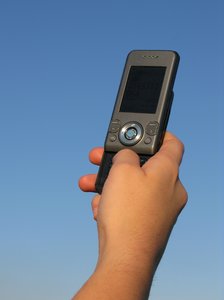 Our Boston car accident attorneys understand that drivers will be faced with not only the dangers of holiday traffic, but with the dangers that accompany winter weather. For this reason, it is important for drivers to keep all of their attention on the road. To help to get drivers to curb distractions and to spread the word about the importance of alert driving, Distraction.gov is asking all motorists to take the pledge! The pledge is to vow to put safety as a top priority when navigating our roadways over the holidays.
The pledge includes three parts; to vow to never text or to talk on the phone while operating a motor vehicle, to be a positive passenger and help drivers to curb distractions and to share the message with friends and family members.
Earlier in the year, government officials in Massachusetts announced the launch of the "Get the Message" anti-distracted driving campaign. This campaign was a part of the nationwide campaign to get our roadways to be a little safer and distraction free. Government officials embraced this campaign to help to supplement the Massachusetts Safe Driving Law, which took effect in September2010.
Massachusetts Safe Driving Law:
-Junior Operators are banned from using a cell phone and mobile electronic device – 1st offense: $100 fine, two-month license suspension and traffic course.
– 2nd offense: $250 fine, six-month day license suspension.
– 3rd or subsequent offense: $500 fine, one-year license suspension.
-Public transport motor vehicle operators are banned from using a cell phone.
– Civil offense.
– No insurance surcharge.
– $500 fine for each offense.
-Using a mobile phone by operators over the age of 17:
– Civil offense. No insurance surcharge as long as one hand is kept on the
steering wheel and no use of device can interfere with driving.
– 1st offense: $35 assessment.
– 2nd offense in 12 months: $75 fine.
– 3rd offense in 12 months: $150 fine.
-Sending/reading text messages – Operators cannot use any mobile telephone or hand-held device capable of accessing the Internet to compose, send or read electronic messages including text or to access the Internet while driving. Law is effective when a vehicle is not moving, too.
– 1st offense: $100 fine.
– 2nd offense: $250 fine.
– 3rd offense: $500 fine.
Drivers are asked to take the pledge not only to avoid a costly traffic citation or points on a license, but to help to make our roadways a safer place for everyone.

If you or someone in your family has been injured in a distraction-related traffic crash in the Greater Boston area, contact the personal injury lawyers at Jeffrey Glassman Injury Lawyers, LLC for a free and confidential consultation to discuss your claim. Call (617) 777-7777.
More Blog Entries:
Cell Phone Usage While Driving Would Be Banned Under Proposal to Reduce Risks of Accidents in Massachusetts, Nation, Boston Personal Injury Attorney Blog, December 20, 2011
Holiday-Related Accidents in Massachusetts and Elsewhere Up Already From 2010, Boston Personal Injury Attorney Blog, December 17, 2011