Teens in the state of Massachusetts have a list of rules to follow through the state's Graduated Driver's Licensing (GDL) program.
According to the Insurance Institute for Highway Safety (IIHS), they've got supervised driving time, nighttime driving restrictions and passenger restrictions to follow. During this time, they're learning the driving skills that they're going to hang on to for the rest of their lives. It's important that we steer them in the right direction. Unfortunately, that's not always done effectively.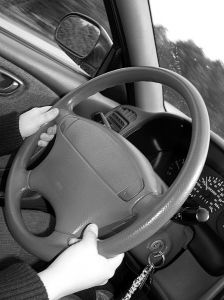 We're talking to you parents! The truth of the matter is that parents and guardians play the most important role when it comes to helping to teach these young drivers. You may not think so, but it's true. Unfortunately, many parents aren't setting a good example. According to Claims Journal, about two-thirds of surveyed teens believe that their parents follow a whole different set of driving rules. The recent study was conducted by Liberty Mutual Insurance as well as by officials with Students Against Destructive Driving (SADD).
What it comes down to is this: There's an alarming percentage of teenage drivers who report that their parents make poor and risky decisions while driving.
Our Boston car accident attorneys are asking parents and guardians to step up to the plate. The first year that a driver has their license is the most vulnerable. The driving habits that they witness are likely to be ones that they're going to mimic and the ones that they're going to hold onto for a lifetime.
The recent study looked at the feedback of more than 1,500 teen drivers and really got their perspective on their parents' driving habits. An alarming number of teens report that their parents oftentimes sped, drove while distracted, drove under the influence of alcohol and marijuana and even neglected to wear their seat belts.
The study also looked at the likelihood of teens to mimic these behaviors. It concluded that teens engaged in as many of these dangerous driving behaviors as their parents did. It's all a part of the "do as I say, not as I do" mindset, where parents think that they can make the rules, but it's not their responsibility to follow them.
"Parents have to demonstrate good driving behavior from the onset so new drivers understand that safe driving rules apply to everyone equally," said Stephen Wallace, senior adviser with SADD.
We all have to remember that car accidents continue to be the number one cause of death for teens across the country.
We're suggesting that parents create and enforce a parent-teen driving contract to help to make some rules and to enforce them within the household. This will help to ensure that everyone is on the same page when it comes to safe driving habits.

Contact Jeffrey S. Glassman for a free and confidential consultation to discuss your case. Call 877-617-5333.
More Blog Entries:
Boston Traffic Safety: Distracted Driving and Unsafe Habits, One in the Same, Boston Car Accident Lawyer Blog, September 9, 2012
Teenager Killed, Three Injured in Kingston Car Accident, Boston Car Accident Lawyer Blog, September 3, 2012