Police officers are investigating a teenage driver who they believe was on his way home from football practice when he hit and killed a pedestrian and his dog. According to 7 News, the 17-year-old driver not only hit a 71-year-old man who was walking his dog on the sidewalk, but also slammed into a tree and a utility pole. Both the pedestrian and the dog were killed in the crash.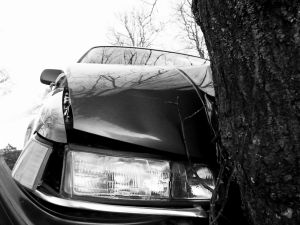 The teenager is a football player at Oliver Ames High School. Neighbors in the area where the accident happened say it's a curvy road where they see plenty of accidents. It rained earlier in the day, and the slick roads most likely didn't help the situation.
Our North Easton car accident lawyers know the statistics on teen motorists are both eye opening and sobering. Traffic accidents are the number one cause of death for teens both here in Massachusetts and across the nation. As a matter of fact, these newly-licensed drivers are about four times more likely to be killed in a car accident and about 14 times more likely to be injured than any other age group of driver, according to the Massachusetts Registry of Motor Vehicles.

The top two causes of teen auto accidents in the nation are speed and inexperience. Neglecting to wear a seat belt, alcohol and emotional distractions are also top contributors to teenage accidents. For this reason, officials in the state have enacted our Massachusetts Graduated Driver's Licensing (GDL) program. Under these laws, teenagers must have their learner's permit for a minimum of 6 months. Once they've completed at least 40 hours of supervised driving time, they can apply for a restricted license. With this next stage in licensing, they are prohibited from driving between 12:30 a.m. and 5:00 a.m. They are also under a passenger restriction against passengers younger than age 18 for the first 6 months after receiving their license. They are also prohibited from using any kind of cell phone when they're under the age of 18.
Unfortunately, you cannot rely on the police to be the sole protectors of children on the roadways. Parents and guardians must set and enforce the rules of the road.
As parents, it's important to remember that your children are starting the driver's learning process much younger than 16. They're looking at how you drive, and the ways that others drive around them. They oftentimes put these practices into play when it's their turn to get behind the wheel. Make sure you're always setting a safe and responsible example behind the wheel.
In 2011, there were more than 45 people killed in crashes involving teen drivers in the state of Massachusetts. Many of these accidents and fatalities could have been prevented with better driver education.
If you have been injured in a car accident in the Boston area, contact Jeffrey S. Glassman for a free and confidential appointment to discuss your rights. Call (617) 777-7777.
More Blog Entries:
School Back in Session, Accident Risks on the Rise, Boston Car Accident Lawyer Blog, September 7, 2013
New Feature to Protect Consumers from Recalled Vehicles, Boston Car Accident Lawyer Blog, August 20, 2013