Both prom and summer break are quickly approaching and students across the state can hardly wait.
That means that teens throughout Massachusetts will be hitting our roadways in full force in search of some fun away from class. To help to reduce their risks of car accidents in Boston and elsewhere, the Ford Driving Skills for Life (DSFL) program is coordinating a number of programs to spread the word about safety on our roadways, according to the Governors Highway Safety Association (GHSA).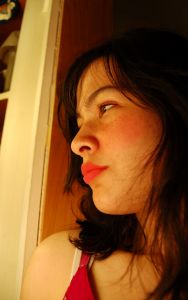 "This a time of year when many teens request, and parents provide, expanded driving privileges," said Jim Graham, manager, Ford Driving Skills for Life.
Our Boston accident attorneys understand that safety takes a back seat with a lot of these students, especially in the face of end-of-the-year events. They oftentimes think of nothing more than getting where they're going and forget about the dangers along the way. As a matter of fact, car accidents are the number one cause of death for teens aged 15- to 20-years-old across the country. GHSA even recently pointed out an increase in the number of fatal accidents among this age group during the second half of 2011. This recent increase provides us with a glimpse of what we can expect in the upcoming year and the increased risks these teen drivers can expect to face.
Teenage drivers are roughly three times more likely to get into a fatal car accident than any other age group of drivers. About 3,000 teens die every year because of these kinds of accidents. Teens under the age of 20 also have the highest proportion of distraction-related fatal accidents nationwide.
For that reason, Ford Driving Skills for Life will be providing more than 1,000 teenage drivers with some advanced safe-driving skills. Some of the nation's top professional drivers will be teaching these young drivers these skills through a number of free, hands-on modules. These modules will be covering hazard recognition, vehicle handling, space/speed management and driver distractions.
Throughout the month of April, Ford's program will be awarding $100,000 in grants to GHSA members across the country to conduct their own events to incorporate these safe-driving skills.
Teenage drivers need to remember that driving is a privilege and it's not a right. We need to make sure we set specific limitations on these young drivers to help keep them safe during this time of the year, when they're most likely to get into a fatal car accident. Parents are urged to create a parent-teen driving contract to help lay out these rules and the consequences for breaking them.
Barbara Harsha, the executive director of GHSA, says that parents are some of the most influential people when it comes to the driving habits of teens on roadways nationwide. Consider enacting household rules that limit a young driver's nighttime hours, number of passengers, speed limits and distractions.

If you or the teen driver in your life has been injured or killed in a car accident in Boston or elsewhere in the state, contact Boston Injury Attorney Jeffrey S. Glassman. Our firm offers free and confidential appointments to discuss the rights of victims and the families of accident victims. Call 877-617-5333 today.

More Blog Entries:
Kingston Car Accident Keeps Four Students from Class, Boston Car Accident Lawyer Blog, April 5, 2012