To help protect our youngest drivers from potentially fatal car accidents, much national attention has been focused on dangerous driving habits, like driving under the influence and distracted driving. But speeding goes largely unnoticed, according to USA TODAY. As a matter of fact, speeding is arguable the most dangerous factor in driving. Speed is actually an increasingly dangerous factor in car accidents for teens nationwide, accounting for 30 percent of teen car accidents in 2000 and up close to 35 percent in 2011.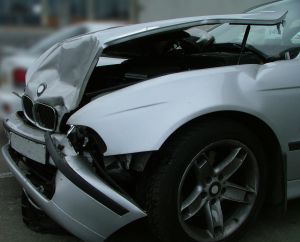 A recent study from the Governors Highway Safety Administration (GHSA), from 2000 to 2011, looked at close to 20,000 speed-related teenage car accidents. It was determined that if we want to help to make our teens safe, we've got to focus on slowing them down.
Our Boston car accident lawyers understand that the month of August holds a majority of the deadliest days for our youngest drivers to be behind the wheel. Our teens are spending time away from school, and thus more time behind the wheel. Unfortunately, car accidents continue to be the leading cause of death for teens across the nation.
August's Deadliest Days/Average Number of Teen Fatalities:
-August 1, 15 deaths.
-August 2, 14.8 deaths.
-August 14, 14.8 deaths.
-August 29, 16 deaths.
"This is the first time, really, that we've focused on this issue exclusively," says Susan Ferguson, an established highway safety consultant who authored the report.
Half of all deadly car accidents that involve a 16-year-old driver with three or more passengers are actually speed related.
According to a recent AAA Foundation for Traffic Safety survey, close to 65 percent of people find that speeding on a residential road is "completely unacceptable." Still, more than 45 percent of those surveyed admitted to doing it at least once within the last 30 days. Not only were teens most likely to engage in this behavior, but it was the males who were even more likely to do it than the females.
This report comes with the deadliest driving season for teens. Eight of the 10 deadliest days of the year for our teens to be behind the wheel happen from June to August.
During this time, parents should:
-Make sure their teens are equipped with safe cars that fit their needs. As a teen is more likely to get into an accident during their first year with a license, there is no need to buy them the expensive car of their dreams.
-Make sure they understand their responsibilities as a safe driver.
-Lay down driving rules within your household. Make sure that both parties understand the consequences for breaking any of these rules that are enacted.
-Provide them with plenty of supervised driving time. This way, you can monitor their driving skills and make sure that they're developing safe driving habits. The habits they learn now a likely to stay with them for a lifetime. Make sure they're the safest habits possible. Your input matters.

If you or your teen has been injured in a car accident, contact Jeffrey S. Glassman for a free and confidential consultation to discuss your rights. Call (617) 777-7777.
More Blog Entries:
Boston Youth Risk Survey Causes Concern Among Parents, Boston Personal Injury Attorney Blog, May 18, 2013
Helping Our Teens on the Road to Safe Driving, Boston Personal Injury Attorney Blog, April 1, 2013