Tracy Morgan, the actor, comedian, and former Saturday Night Live star, was involved in a fatal 6-car accident on June 7th in Delaware. Immediately following the accident, investigation focused on the tractor-trailer driver and the dangerous industry of commercial trucking and transport. According to the Boston Globe, Morgan suffered critical injuries after a tractor-trailer slammed into his limousine bus. The truck accident also killed another comedian and seriously injured two other passengers.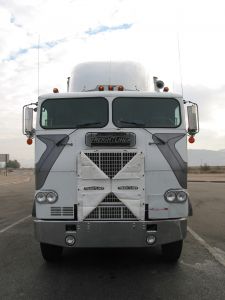 The collision sheds light on the danger of truck-driver fatigue and the serious harm caused by high-speed trucking accidents. Our Boston truck accident attorneys are experienced in investigating truck accident claims and in helping victims and their loved ones recover maximum compensation after an accident. We are also experienced in pursuing complex claims against large trucking companies and negligent drivers.

Accident reports indicate that the truck struck the Mercedes bus carrying seven people, causing it to overturn on the New Jersey Turnpike in a dangerously trafficked area amid an ongoing construction project. The driver failed to slow for traffic and swerved at the last minute to avoid a rear-end collision. Instead, he slammed into the back of the limo, causing a fatal, six-car accident involving another tractor-trailer, two other cars and an SUV. The limo carrying the comedians was owned by Atlantic Transportation Services. According to reports, the group was traveling from a standup comedy show in Delaware. The collision killed James McNair, who performed as Jimmy Mack.
This incident is a reminder of the potential dangers of commercial trucking and limousine safety. The National Transportation Safety Board and the state police are looking into these issues to ensure that companies have adhered to safety regulations. The truck was reportedly a Walmart truck and a spokesperson for the company claims that the corporation will take full responsibility if the driver was at fault.
Preliminary investigations indicated that the collision was caused by the negligent trucker. Additional reports indicate that the driver had been operating a vehicle after being awake for more than 24 hours. The 35-year-old truck driver has been charged with four counts of death by auto and remains in jail with a bail set at $50,000. In civil cases where the driver is also facing criminal charges, that evidence can be a critical asset in proving negligence.
Though Morgan, a former cast member of "Saturday Night Live," and "30 Rock," survived the collision, he is likely to face a long recovery. He suffered from a broken femur, broken nose, and broken ribs. A spokesperson reported that he will likely remain hospitalized. In the event of an accident, survivors will often endure an extended recovery process. This will amount to medical bills, lost wages, and additional financial losses associated with the collision.
Contact Jeffrey S. Glassman for a free and confidential consultation to discuss your rights. Call (617) 777-7777 today.
More Blog Entries:

Resolving to be a Better Boston Driver in 2014, Boston Car Accident Lawyer Blog, January 10, 2014
Drivers Acknowledge Speeding Dangers, But Are They Slowing Down?, Boston Car Accident Lawyer Blog, January 9, 2014