A 19-year-old Sudbury teenager faces charges after serving a fellow teenager alcohol at a party thrown at his family's Willis Road home. The 18-year-old guest later left the party and died in a one-vehicle Massachusetts car accident after the Mercedes-Benz SUV he was driving veered off the road and into the woods, the Boston Globe reports.
Depending on the state, Dram Shop and other laws permit a host of a private party or the owner of a bar or restaurant to be sued for negligence in over-serving liquor to a guest. Dram Shop is an old English term: Dram was a unit of measure used to serve liquor over the counter.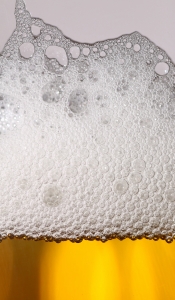 Law enforcement officials believe that the young man was speeding and intoxicated. He was not wearing a seat-belt and may have been on his cell phone prior to the crash. Both men are 2009 graduates of Lincoln-Sudbury Regional High School. If convicted under the social host law, the party host could be fined up to $2,000 and faces up to a year in jail.
The Center for Disease Control reports that every 45 minutes a person in the U.S. dies in an alcohol-related car accident and the cost drunk driving crashes exceeds $51 billion annually. In 2008, nearly one-third of all traffic fatalities – claiming 11,773 lives – were caused by alcohol-related car accidents. During the same time frame, more than 1.4 million drivers were charged with DUI, representing less than one percent of the 159 million incidents of self-reported alcohol-impaired driving among U.S. adults each year.
Despite a downward trend from 2008-2009 in Massachusetts fatal car accidents; there were still 698 fatalities, of which 228 – one-third – involved alcohol, the National Highway Traffic Safety Administration reports.

The Boston car accident lawyers at Jeffrey Glassman Injury Lawyers, LLC, have more than 18 years experience handling personal injury and auto accident claims. Our team understands how difficult it can be to deal with the physical, emotional and financial devastation that often accompanies being injured in a Massachusetts car accident. Talking with an experienced attorney can help you better understand your rights if you have been involved in a serious car crash with a negligent driver. To schedule a free initial consultation, contact us online or call our offices at (617) 777-7777.