Our Boston car accident lawyers know being run over by a vehicle is one of the scariest and most dangerous types of vehicle crashes. You are almost certain to suffer serious injury that may require extensive medical treatment and physical or occupational therapy.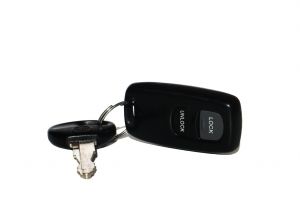 According to a recent article in the Boston Globe, a woman was seriously injured when she was run over by her own vehicle outside a Massachusetts hotel. It has been reported that the victim stepped out of her car and walked around the rear bumper to see how far she was from a wall as she was attempting to park.
Witnesses stated that the vehicle began to move unexpectedly and crushed the woman against the wall. She suffered the majority of the impact to her chest and was in serious but stable condition at a local hospital.
Being run over by your own car may seem like some sort of freak occurrence, but this is more common that you might imagine. As your car accident attorney can explain, even though it was your own vehicle that caused the accident, it does not mean that you are at fault.

In this type of case, an accident investigator working for your attorney may be able to establish that there was either some mechanical defect with the vehicle, or that the manufacture knew or should have known of the likelihood of this sort of accident occurring and failed to adequately warn consumers of potential danger.
In cases involving defects and inadequate warnings, the plaintiff can make a negligence claim under a theory of products liability. The law requires that the manufacturer of a motor vehicle use reasonable care to prevent foreseeable harm to foreseeable people and property. If the auto maker became aware of a defect or other dangerous condition, or should have become aware by performing routine inspections, and still allowed consumers to unknowingly purchase a dangerous vehicle, the manufacturer may be liable for any injuries that result.
One of the ways that your attorney can prove that the car maker knew or should have known of the dangerous condition is through the discovery process. Your car accident attorney can subpoena company memos and service bulletins and depose witnesses who may have known of the condition.
There have been many car accident cases involving a defective part where it was established that the manufacture knew of the specific danger involved and chose to ignore the problem because of a calculation that any lawsuits would cost less money than fixing the problem. This demonstrates a complete disregard for the safety of their customers and others on the road.
While it is not by any means guaranteed that you will be able to prove the car was defective, you should speak with an attorney who is looking out for your best interests, rather than taking the word of an insurance company or car manufacturer who may not hold your potential rights to financial compensation in such high regard.
If you are injured in an accident in Boston, call Jeffrey Glassman Injury Lawyers for a free and confidential appointment — (617) 777-7777.
Additional Resources:
Woman hurt as car rolls over her at Waltham hotel, July 17, 2014, Boston Globe
More Blog Entries
Charlton Rollover Accident Kills 1, Injures 2, July 11, 2012, Boston Car Accident Lawyer Blog