Jurors in Georgia delivered an $11 million verdict in a car accident lawsuit against Papa John's to a woman who suffered traumatic brain injuries in a head-on collision with a pizza delivery driver.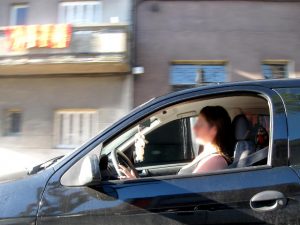 According to Courtroom View Network, the eight-figure verdict interestingly did not include damages for future lost wages or future medical expenses. However, compelling expert witness testimony underscored the severity of 51-year-old plaintiff's injuries, which includes severe memory loss, anxiety, depression, confusion and other long-term ailments. A renowned neurologist who also serves as a professor at Emory University offered key damages testimony, specifically regarding the extent of plaintiffs injuries. She testified that over the course of 25 visits, plaintiff had undergone extensive testing. The doctor asserted that in her two decades of medical practice, she had never seen such a severe mild traumatic brain injury.
The term "mild" might connote that the injury wasn't dramatic in nature. But the evidence – including the expert witness testimony – proved otherwise. 
The other interesting thing about this case, Williams v. Papa Johns, is that the jury was willing to hold the franchisor/ parent company liable for the actions of a delivery driver, who was an employee of the franchisee. That is something that has historically been difficult because franchisors typically argue they are separate companies from the franchisees. Often, it comes down to the level of control a franchisor has over the day-to-day operations of the franchisee, particularly with regard to the hiring and supervision of employees. In addition to direct negligence for improper hiring practices or inadequate supervision, employers can also be held vicariously liable for the actions of employees, meaning it's not necessary to prove the employer did anything wrong so long as it can be shown the worker was acting in the course and scope of employment at the time of the incident.
According to reports of the case, plaintiff was driving home from church with her daughter one evening in March 2014 when a pizza delivery driver for defendant lost control of his vehicle, crossed the center line and struck plaintiff's car head on. All three people involved in the crash suffered concussions.
Plaintiff was transported to a nearby emergency room after she reported dizziness and a severe headache. She was released that night, but later diagnosed with brain damage and post-concussion syndrome.
During settlement negotiations, defense offered plaintiff $220,000 to settle. Defense asserted plaintiff's injuries weren't as serious as they claimed and they also raised skepticism that the delivery driver was truly the one at-fault for the crash. Plaintiff's car accident attorneys declined that offer, calling it insufficient.
On the day of trial, defense upped their settlement offer to $1 million. Plaintiffs turned down that offer too.
It should be noted that attorneys have to be very careful when turning down reasonable settlement offers because if they do so, they can be compelled to pay attorney's fees for the other side if they lose or if the ultimate damage award comes in close to that settlement amount. In this case, the decision to move forward at trial paid off.
Plaintiff in this case was able to prove to jurors her life was forever changed, and jurors decided $11 million was an adequate sum for compensation.
If you are injured in an accident in Massachusetts, call Jeffrey Glassman Injury Lawyers for a free and confidential appointment — (617) 777-7777.
Additional Resources:
Who Served Up the Key to an $11M TBI Verdict Against Papa John's? June 3, 2016, By Arlin Crisco, CVN
More Blog Entries:
Report: Fall River Teen Killed in Car Crash on Way to Prom, June 26, 2016, Boston Car Accident Injury Lawyer Blog