This summer, lots of kids will be attending camps and church functions. Often, these children are transported on field trips as part of their summer experience. Older Americans may also choose to use the summer months to go on site seeing tours or outings.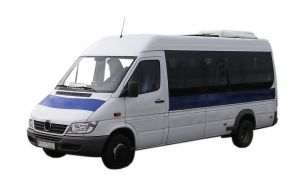 In many situations, 15-passenger vans are used by tour groups, camps, church groups and other small organizations. Unfortunately, our Boston accident lawyers know that these 15-passenger vans can be very dangerous because there is a high roll-over risk. The National Highway Traffic Safety Administration (NHTSA) recently released an advisory reminding drivers of the potential rollover dangers of these vehicles.
Preventing Rollover Accidents in 15 Passenger Vehicles
According to the NHTSA's recent consumer advisory notice, 15-passenger vans are prone to becoming involved in tragic rollover accidents. A rollover crash occurs in top-heavy vehicles and often happens when drivers go around a curve too fast or when the car is involved in a crash. The vehicle rolls over onto its top with the wheels in the air, often causing passengers to suffer serious injury in the process. Other nearby cars can also be severely damaged if a large vehicle rolls on top of them.
Rollovers can happen in any car, but 15-passenger vans are especially susceptible to the risk. NHTSA indicates that 15-passenger vans present a unique rollover risk because they are particularly sensitive to overloading. An already top-heavy 15 passenger van will become much more dangerous if the vehicle is overloaded with passengers and luggage or other materials. This means when a whole church group or summer camp of kids piles in with suitcases and backpacks, the van becomes a riskier place to be and the chances of a rollover crash increase.
The increased length and increased width of 15 passenger vans also increase the chances that a rollover accident will happen, according to NHTSA.
How to Avoid Rollover Accidents
To help everyone stay safe this upcoming season, NHTSA has some key tips for drivers of 15-passenger vehicles. NHTSA reminds drivers:
To refrain from overloading the vehicle.
To make sure that the vehicle undergoes regular maintenance.
To ensure that all tires are properly inflated. NHTSA surveys have indicated that 30 percent of 15-passenger vans have at least one tire that is not properly inflated. This can up the chances of a rollover occurring.
Inspect and maintain the steering and suspension of the van in accordance with manufacturer's instructions.
NHTSA also reiterates the importance of wearing seat belts. Some passengers in 15-passenger vans will treat these vehicles more like buses and may forget to put on a seatbelt. When this happens, the chances of an accident go way up. In fact, NHTSA indicates that a total of 88 percent of those who die in 15-passenger van accidents have no seat belt on at the time of the accident.
If passengers buckle up and if drivers follow basic safety tips, hopefully rollover accidents and other 15-passenger van wrecks can be avoided this summer even as people pile into the vans to head off and enjoy warm weather activities.

If you or a loved one was involved in a car accident in Massachusetts, call Jeffrey Glassman Injury Lawyers for a free and confidential appointment — (617) 777-7777.
Additional Resources:
Will a Driverless Car Make Car Accidents a Thing of the Past, Boston Car Accident Lawyer Blog, April 16, 2013.